As a seed company, CANTERRA SEEDS has a full portfolio of pedigreed varieties including cereals, pulses and special crops, in addition to corn, soybeans and canola.
While we like to think of ourselves as a team, sometimes representatives from different parts of our portfolio differ in opinion on key items.
Take for example this recent debate on the merits of corn vs. barley as a feed.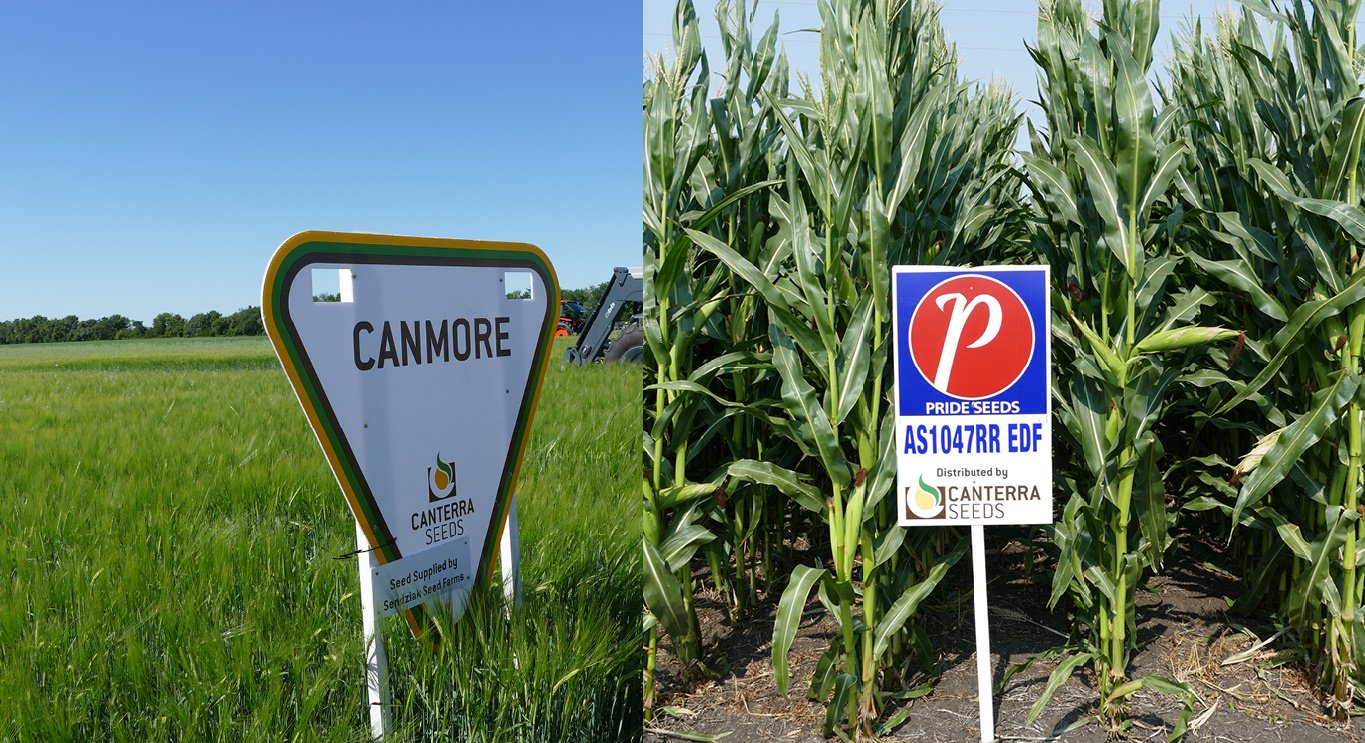 In one corner, you have Page Newton, she's crazy about corn, and is our Territory Manager for Southern Alberta. In the other corner, you've got Colette Prefontaine, the barley believer and our Pedigreed Seed Territory Manager for Alberta.
Let's see how they match up in this Feed Face-off!!
Moderator: Page, Colette, let's make sure this is a clean debate. No personal attacks, no eye rolling and no extreme hand gestures.
Page Newton: I'm in if she is.
Colette Prefontaine: Yup, let's go.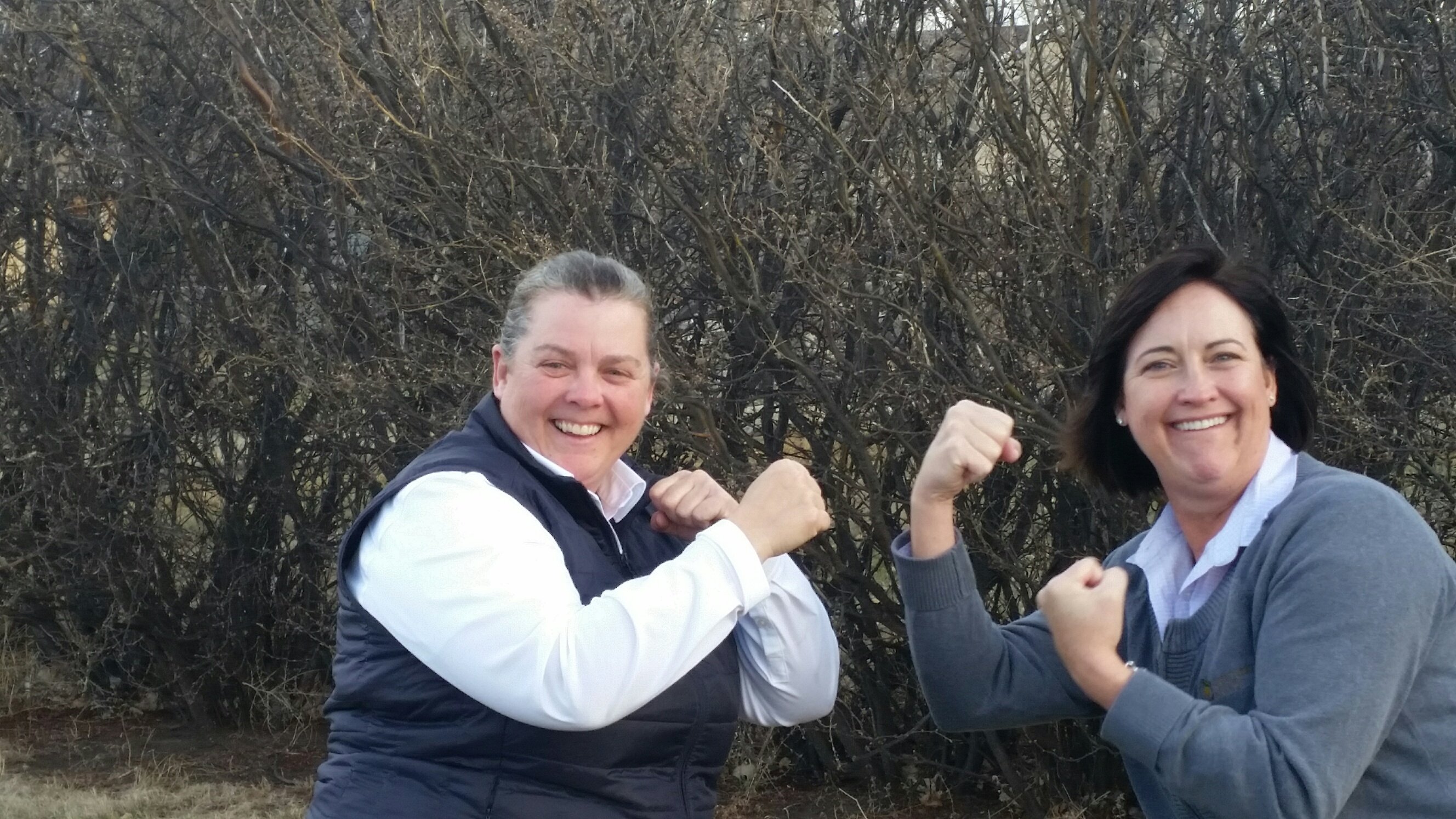 MD: Why should a grower choose corn vs. barley as feed?
PN: It's simple. Corn produces the most tonneage per acre and the most beef or milk per acre. If you want the biggest returns, you've got to go with corn.
CP: But it isn't that simple! Canadian farmers are constrained by a number of factors: growing season, available moisture and available heat units. These factors alone would make barley the most attractive, and sometimes the only option for the Canadian farmer - this debate would be over in a minute.
However, there is more! Studies have shown that even from the cost and return side, barely could be a better option to corn, as it requires a smaller amount of inputs.
MD: What are the benefits of barley?
CP: Barley is a nutritious feed – the high crude protein and high amino acid content means the farmer needs to use less additional supplements. Barley also has a higher mineral content vs. corn, and typically provides animals with a healthier gut.
MD: And corn?
PN: Cows really like corn – it's a bit like candy for them. In addition, the standability of corn compared to barley just can't be beat. And the Roundup Ready platform makes the crop easier to grow and manage weeds. There is even built-in insect protection if you need it.
MD: So, what are the watch outs?
PN: Well, the input costs for corn are higher. Equipment can be a big investment if you don't already have it. Ideally you use a planter for corn which might require a custom operator. You would also need a custome silage chopper.
Corn does need more fertilizer and more inputs as well.
Another drawback that isn't really a drawback, is that you'll need a bigger pit for your doubled production! You've got to have somewhere to store all of that tonneage.
CP: Barley isn't a magic crop, and to some extent, it does have a few drawbacks. The most notable is the high fibre content when compared to corn. Higher fibre content leads to lower digestibility and energy. This can be reduced with plumper seeds.
MD: So if a grower is going to choose barley or corn, which one of CANTERRA SEEDS' varieties is best suited for feed?
PN: AS1047RR EDF is the corn star!! It really has a good combo of tonneage, lots of grain, and is balanced well with effective digestible fibre. It creates a total ration solution and you shouldn't need to add grain or fibre to the mix. It's the hybrid of choice for feedlot alley in AB and the MB dairy belt.
CP: I'd recommend two feed barley varieties that have improved agronomic characteristics as well as a better suited profile for feed – CDC Coalition and Canmore, both 2-row feed barleys.
MD: So in the end, there is no clear winner in this Feed Face-off. Feed corn and feed barley both have their benefits and drawbacks. At the end of the day, a grower needs to weigh his options and make the right decision for his operation.