Grazing trials can be tough, so we're pleased to receive these third party results.
Grazing trials can be tough to do. Typically, these trials rely on anecdotal evidence to measure the performance of each corn hybrid, as opposed to scientific measurement. Statements like "the cows seem to like this one better," or "they fed off this one longer," are difficult to quantify. While we value all trials and the cooperators that run them, getting systematic, third party results helps verify the strength of the PRIDE Seeds products.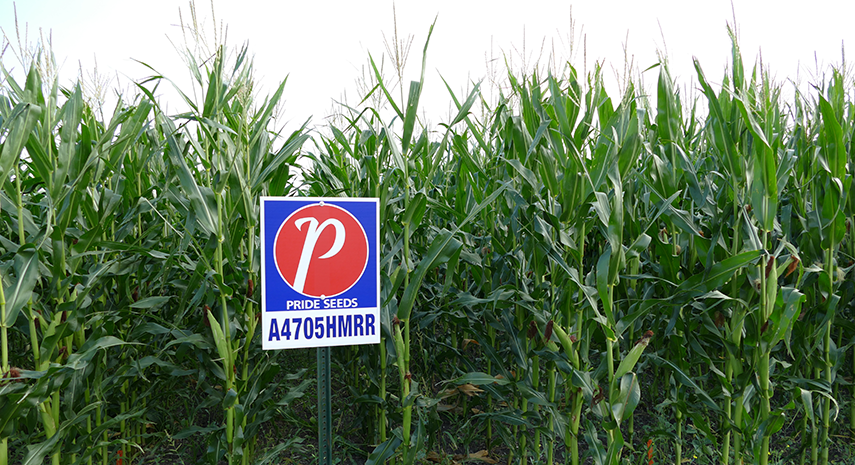 This past year we were pleased to take part in the Manitoba Beef and Forage Initiative's demonstration site north of Brandon. The trial is run in partnership with Manitoba Beef Producers, Ducks Unlimited and Manitoba Agriculture and Rural Development.
The average dry matter yield of all the corn varieties was 6.1 tonne/acre producing 342 cow grazing days/acre with a range of 279-376. PRIDE Seeds A4705HMRR performed the best in the trial, with cows grazing at an average of 376 days/acre.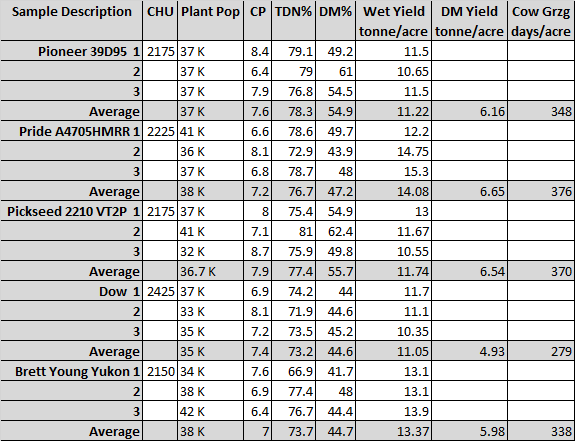 Cow grazing days/acre is based off a 1300 lb cow consuming 2.5% of its Body Weight and includes 20% waste/residue.