Clavibacter michiganensis subsp. Nebraskensis (CMN), which is a bit of a mouthful, is more commonly known as Goss' Wilt. It was first discovered in Manitoba in 2009 near Roland, and in 2013 near Lethbridge and Taber, Alberta. In the next two decades, the bacteria that causes Goss' Wilt is expected to be in almost every corn field in Western Canada. Unfortunately, the bacteria is hard to get rid of, but the damage it causes is preventable.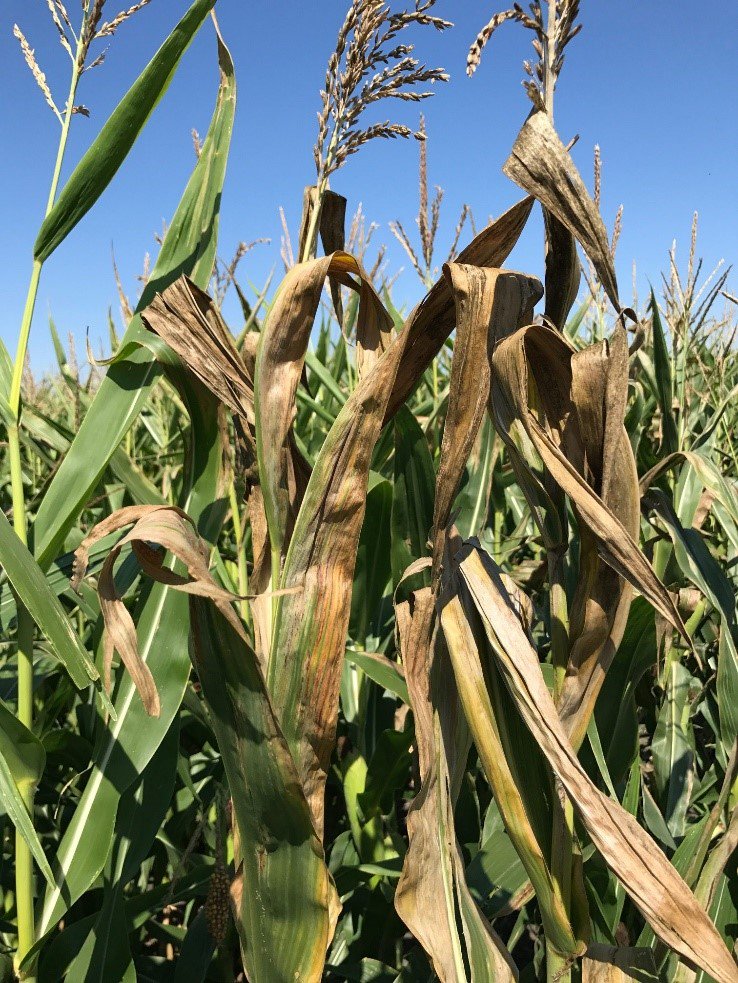 Goss' Wilt has two phases in a corn plant. The first phase is Leaf Blight and the second is wilting of the corn plant. Leaf Blight is all that has been noticed up until now. When scouting your corn fields, keep an eye out for small, dark brown freckles – an early sign of an infected plant. This symptom can be associated with other corn diseases, so check to see if some of the lesions are oozing, which is a specific symptom to Goss' Wilt. A couple of days after noticing these lesions you will start to see some plants, or a patch, that appears to be drying up. From here, the disease can move very quickly. Within a few weeks, the affected plants can start spreading from the leaves into the stalks and to the healthy plants nearby, especially if there has been excess moisture and dew.
The causes of Goss' Wilt are going to be difficult to avoid because Mother Nature controls the initial infection and spreading of the disease from plant to plant, and from field to field, like:
Sand blasting

Strong winds causing injury or movement of infected soil

Hail damage

Splashing rain

Thunderstorms
According to Vikram Bisht, a plant pathologist with Manitoba Agriculture, Food and Rural Initiatives, when Goss' Wilt is severe it can cause a 40 bu/ac yield loss or 60% loss of yield.1 Just because you find Goss' Wilt in your field does not immediately mean you will experience yield loss, BUT at least one plant in your field has the disease. The bacteria that causes Goss' Wilt can survive and reproduce not only on corn, but green foxtail and barnyard grass. This becomes a bigger issue and cause for concern with severe weather events like the ones listed above which spread the bacteria.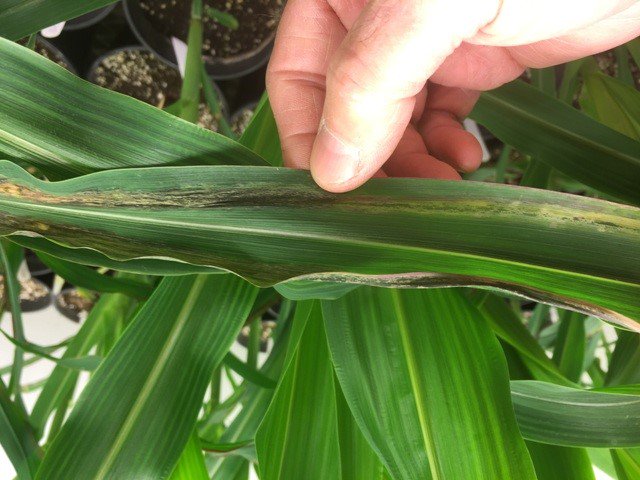 If you or your agronomist find Goss' Wilt in your field, there are a couple of options for management. Unfortunately, fungicide is not an option and will not be effective against Goss' Wilt. The best options for reducing Goss' Wilt in your fields are crop rotation and managing your corn residue. Ideally, a field that has been infected by the bacteria that causes Goss' Wilt should not have corn grown on it for as long as possible. There are also some corn varieties out there that are more tolerant to Goss' Wilt than others, but with severe damage it is still possible for the plant to develop the disease. Management is very similar to the management of clubroot in canola.
Goss' Wilt is something we will become more familiar with in Western Canada. In Manitoba from 2011-2013, the disease was confirmed in 80% of the fields inspected.1 Be sure that after severe weather conditions you are scouting your field for this disease and implementing best management practices to reduce your risk. Check out the chart below for which PRIDE Seeds corn varieties (distributed by CANTERRA SEEDS) have very good (VG) Goss' Wilt tolerance and contact your local CANTERRA SEEDS Territory Manager or retailer with any questions!
Download a copy of the Corn Hybrid Characteristics chart >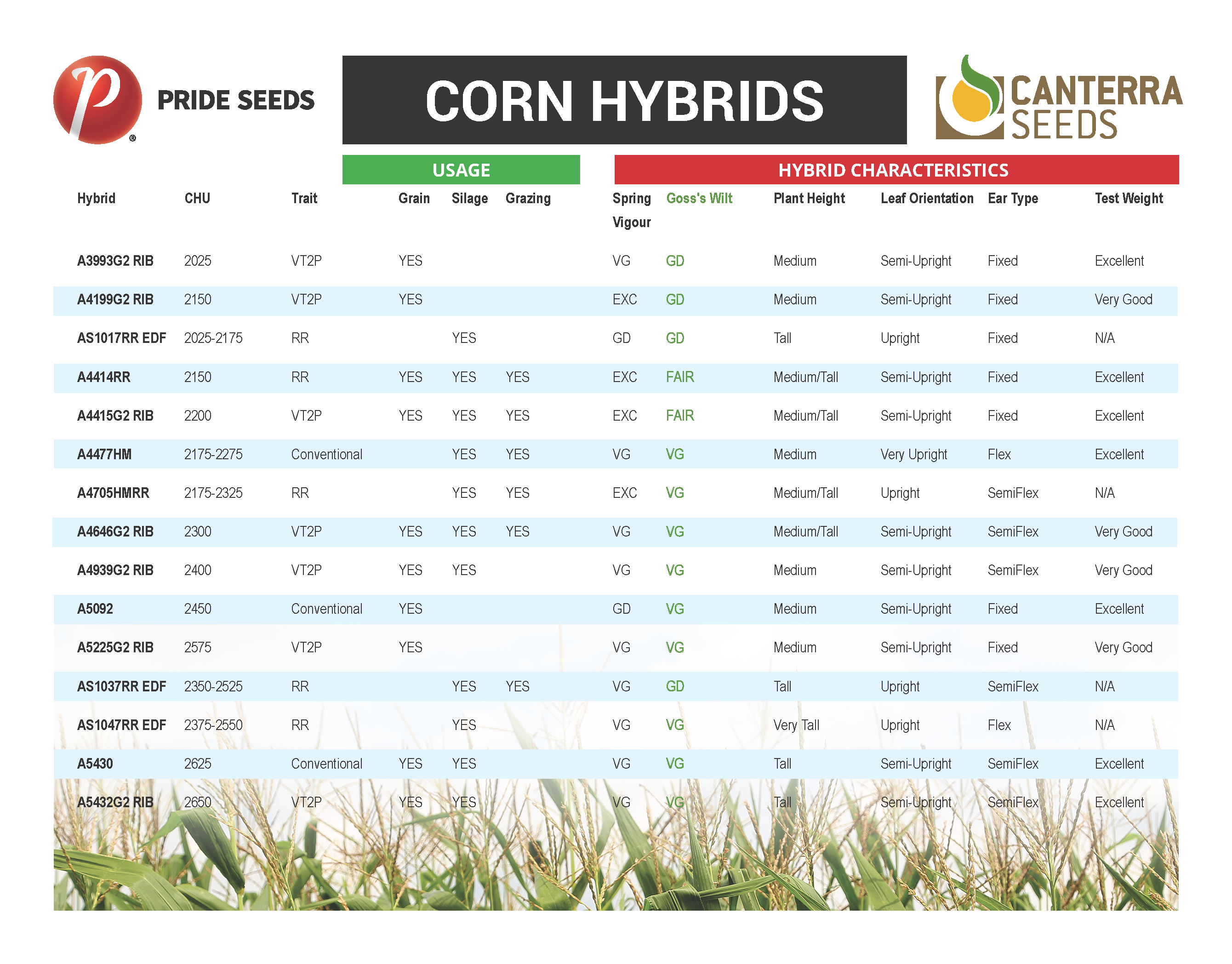 1 Source: Top Crop Manager. Goss' Wilt Moving In. February 18, 2014. Accessed on April 2, 2019.
---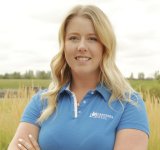 Jackie Dudgeon is the CANTERRA SEEDS Territory Manager for Manitoba. She grew up on a grain farm in southern Manitoba and has been working in the Ag industry for the past 8 years.