Our partners at PRIDE Seeds shared this post on the benefits of using the Fortenza® Maxim® Quattro with Stamina®(FMQ/S) package of insecticide and fungicides.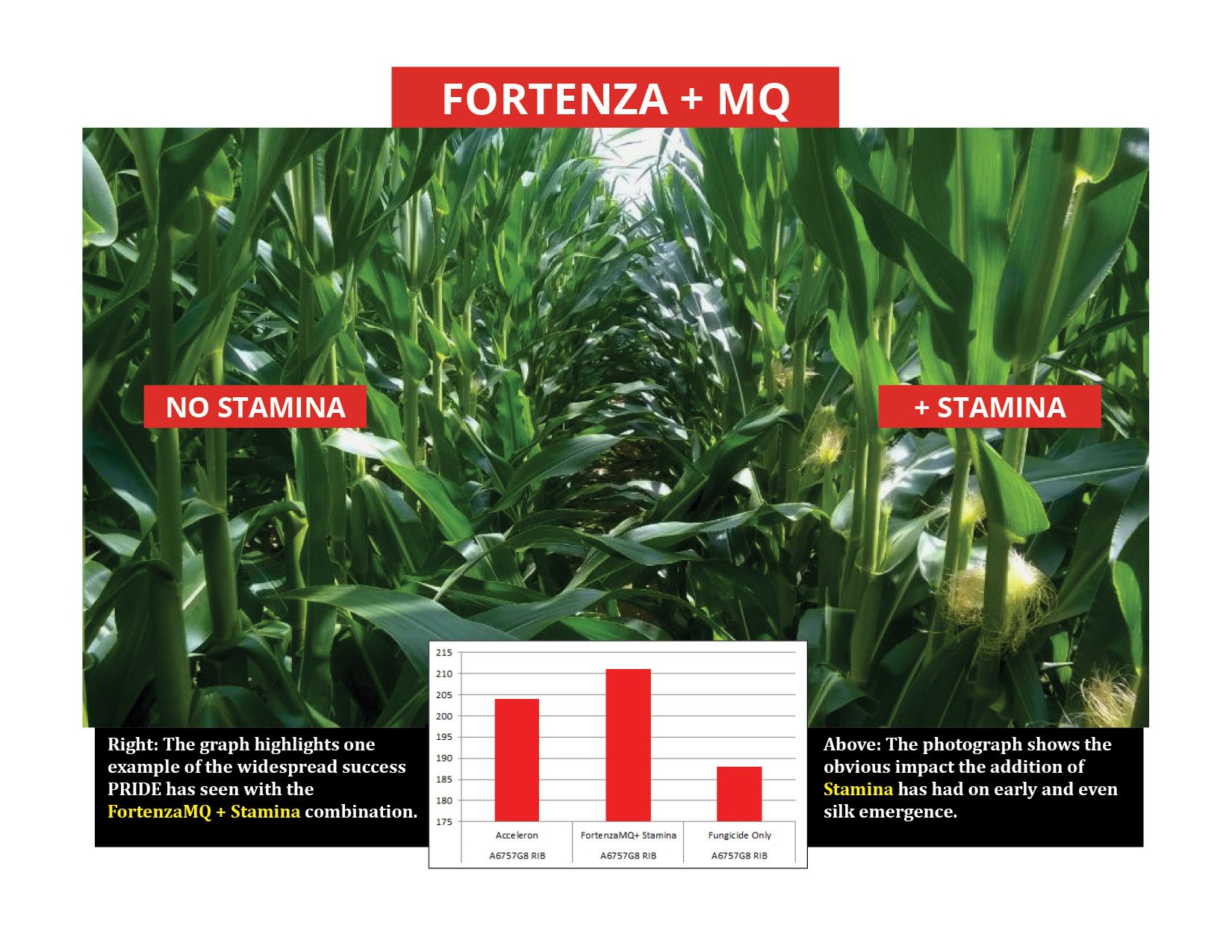 Here is an excerpt from that post:
Agronomist Matt Chapple says the company has embraced the move because of FMQ/S's proven effectiveness at providing both early-season insect and disease protection, as well as increased plant health and cold tolerance.
FMQ/S provides early-season insect spectrum control from some of the most economically harmful pests such as wireworms, cutworms and seed corn maggot.
"Multiple years of data since 2014 have demonstrated its consistent ability to perform, deliver healthy stands and yield competitively, which is why PRIDE is comfortable with this transition," Chapple says.
Stamina® provides early-season defense against Pythium, Rhizoctonia and Fusarium seed decay which can be at their most harmful when seed is stressed under cool temperatures in early spring.
"The increased vigour that is observed at emergence can quickly translate to bushels at harvest," says Chapple. "Consistent emergence avoids runt plants and we know that each day of emergence delay we lose potential yield."
CANTERRA SEEDS is also offering the FMQ/S treatment package in Western Canada this year.