CS2100
Genuity® Roundup Ready® Canola Hybrid
A straight-cut hybrid with very high yields and durable multigenic blackleg resistance.
Yield

103% of L140P1

109% of L2522

Maturity
Mid-Full
Growing Zone
Mid-Long
Height
Medium
Lodging Resistance
Very Good
Blackleg Rating
R-ACG
Straight-Cut Potential
Yes
1: 2016 Field Scale, Straight-Cut Trials, n-12
2: 2016 Field Scale Trials, n=16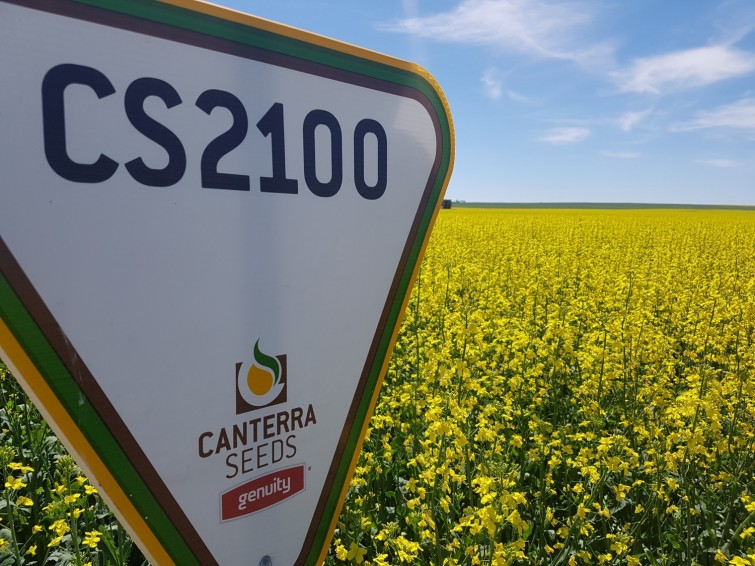 ---
Product Videos
---
ALWAYS READ AND FOLLOW PESTICIDE LABEL DIRECTIONS. Roundup Ready® Technology contains genes that confer tolerance to glyphosate, an active ingredient in Roundup® brand agricultural herbicides. Agricultural herbicides containing glyphosate will kill crops that are not tolerant to glyphosate. Genuity® and Roundup Ready® are trademarks of Bayer Group, Monsanto Canada ULC licensee.