CS2300
Genuity® Roundup Ready® Canola
Strong legs and big bushels - setting a new standard for yield and standability.
Yield

104% of L2521

106% of 75-652

Maturity
Mid-Full
Growing Zone
Mid-Long
Height
Medium-Tall
Lodging Resistance
Excellent
Blackleg Rating
R-C
1: 2017 Strip Trial Results, n=6
2: 2017 Strip Trial Results, n=10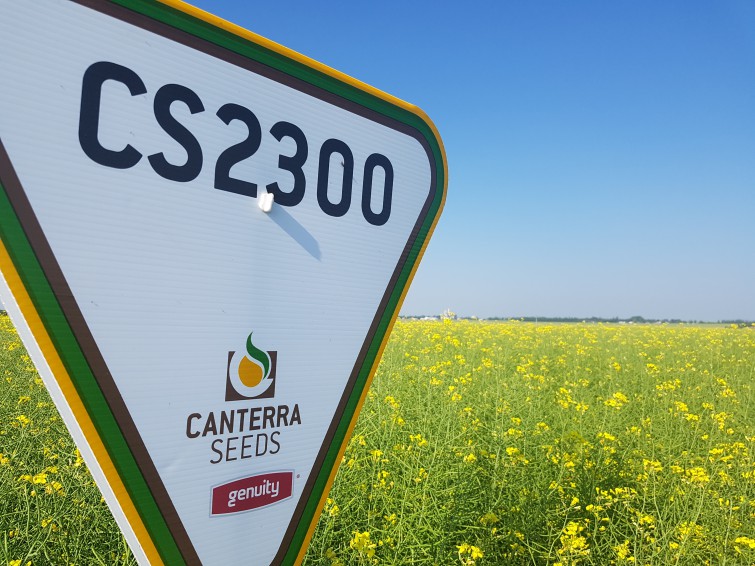 ---
Product Videos
---
ALWAYS READ AND FOLLOW PESTICIDE LABEL DIRECTIONS. Roundup Ready® Technology contains genes that confer tolerance to glyphosate, an active ingredient in Roundup® brand agricultural herbicides. Agricultural herbicides containing glyphosate will kill crops that are not tolerant to glyphosate. Genuity® and Roundup Ready® are trademarks of Bayer Group, Monsanto Canada ULC licensee.