Corn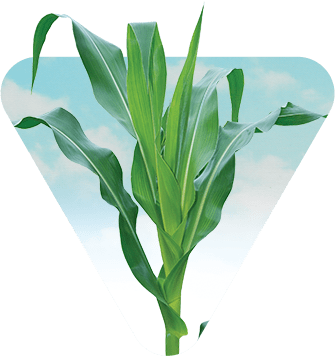 Grain - Grain Corn Hybrid - 2675 CHU
Feature
Above and below-ground insect trait protection
Feature
Workhorse Hybrid with Defensive Agronomics
Feature
Versatile Hybrid for all production systems
Versatile corn hybrid Roundup Ready® grain.
Features above and below-ground insect
trait protection.
Workhorse type hybrid with good
defensive agronomics.
Versatile hybrid adapted to all production
systems.
Fixed ear type, full dent grain with good
girth and flared husk.
Exhibits unique reddish grain.
Management Tips
Position in primary area and north of maturity rating. Flowers appropriate for CHU rating, but rapid to physiological maturity. A good choice for continuous corn acres due to trait package, disease tolerance and standability. Excellent Goss's Wilt tolerance. Excellent option for defensive acres. Reddish kernel body colour.
Yield Results from 2020 - ALTONA - MANITOBA - CORN - GRAIN
Crop:

Corn - Grain

Province:

Manitoba

Year:

2020
| Variety | Brand | Yield (BU/AC) | TW LB/BU | HARVEST MOISTURE % |
| --- | --- | --- | --- | --- |
| A5383G8 RIB | PRIDE Seed | 168.8 | 53.2 | 26.8 |
| A5225G2 RIB | PRIDE Seed | 168.7 | 53.1 | 24.5 |
| A5432G2 RIB | PRIDE Seed | 165.1 | 52.6 | 24.4 |
| DKC33-78RIB | Dekalb | 161.1 | 53.8 | 24.0 |
| HZ2220 | Horizon | 157.0 | 52.0 | 24.1 |
| HZ 1912 | Horizon | 156.7 | 56.0 | 21.9 |
| HZ 1685 | Horizon | 153.3 | 55.3 | 22.5 |
| HZ1685 | Horizon | 153.1 | 56.6 | 21.6 |
| HZ 675 | Horizon | 150.6 | 53.7 | 25.1 |
| HZ 2536 | Horizon | 146.8 | 52.9 | 28.8 |