Corn – Peace Country
Corn hybrids developed by PRIDE Seeds and distributed by CANTERRA SEEDS offer great maturity, traits and functional qualities for corn growers in the Peace Region.
Videos
Dual Purpose vs. Silage Specific

Understanding Aborted Kernels

Importance of On-farm Trialing

PRIDE Seeds & CANTERRA SEEDS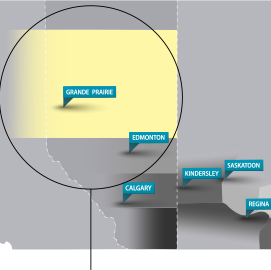 Questions about selecting the right variety for your crop rotation? Contact your local Territory Manager today.
Amy Bean

Territory Manager - Peace Country

780-552-4641

.(JavaScript must be enabled to view this email address)

Darren Nykoliation

Market Development Manager - Corn

204-479-1736

.(JavaScript must be enabled to view this email address)