CANTERRA SEEDS expects to sell TruFlexTM canola with Roundup Ready® technology for the 2019 growing season. TruFlexTM canola is not yet available for commercial sale, and CANTERRA SEEDS will not release any seed to the market until Chinese import approval for TruFlexTM is granted. Monsanto has previously stated they believe this approval should come in the first quarter of 2019.
For more information please talk to your CANTERRA SEEDS canola retailer.
NEW – CS2600 CR-T – A remarkable TruFlexTM canola with Roundup Ready® technology hybrid with clubroot resistance and straight-cut potential
| | |
| --- | --- |
| Yield | 103% of checks |
| Maturity | Early |
| Growing Zone | Short season and clubroot zones of Western Canada |
| Height | Medium |
| Lodging Resistance | Very Good |
| Blackleg Rating | R-C |
| Clubroot Rating | R (unique) |
| Straight-cut Potential | Yes |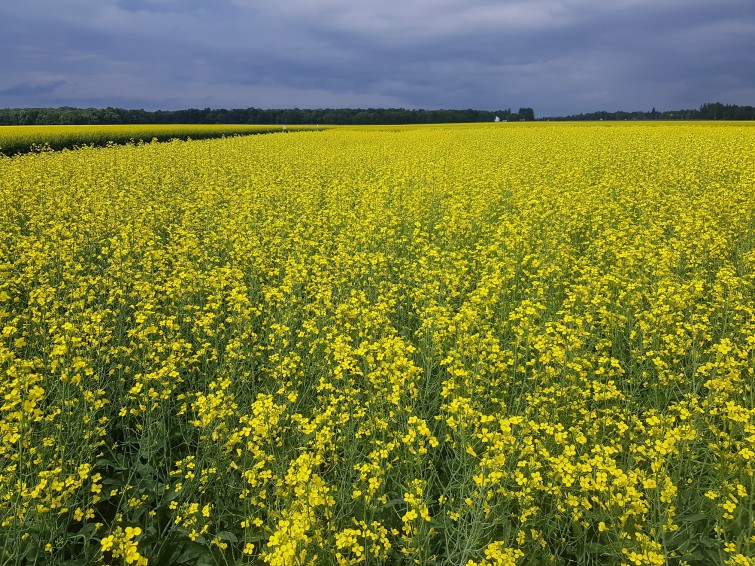 ---
Product Videos
---
Related Article
More Information on TruFlex canola with Roundup Ready® technology
By CANTERRA SEEDS on
Monsanto Company is a member of Excellence Through Stewardship® (ETS). Monsanto products are commercialized in accordance with ETS Product Launch Stewardship Guidance, and in compliance with Monsanto's Policy for Commercialization of Biotechnology-Derived Plant Products in Commodity Crops. Genuity® Roundup Ready® canola has been approved for import into key export markets with functioning regulatory systems. Any crop of material produced from these products can only be exported to, or used, processed or sold in countries where all necessary regulatory approvals have been granted. It is a violation of national and international law to move material containing biotech traits across boundaries into nations where import is not permitted. Growers should talk to their grain handler or product purchaser to confirm their buying position for these products. Excellence Through Stewardship® is a registered trademark of Excellence Through Stewardship. ALWAYS READ AND FOLLOW PESTICIDE LABEL DIRECTIONS. Roundup Ready® Technology contains genes that confer tolerance to glyphosate, an active ingredient in Roundup® brand agricultural herbicides. Agricultural herbicides containing glyphosate will kill crops that are not tolerant to glyphosate. TruFlex™ canola with Roundup Ready® Technology is not currently available for commercial sale or commercial planting. The information presented herein is provided for educational purposes only, and is not and shall not be construed as an offer to sell. Genuity®, Roundup Ready®, Roundup WeatherMAX®, and TruFlex™ are trademarks of Monsanto Technology LLC, Monsanto Canada Inc. licensee.©2018 Monsanto Canada Inc.