Welcome to our "Just the Facts" Crop Tour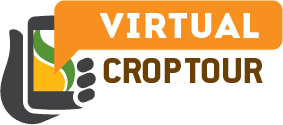 This growing season, we're bringing the field to you with CANTERRA SEEDS Virtual Crop Tour!So, get your CANTERRA SEEDS T-Shirt on, crack open a cold beverage and join our team, along with seed grower, retail and industry partners, for a new kind of virtual tour experience – customized for your conditions.
To start the tour, select your growing region on the map belowuse the map to identify your growing region and tap the respective button, then dive into "Crop Types" for relevant videos and reports. We hope this helps you explore local agronomics and varieties that perform best in your area, all without leaving your home.
Back to

customize your tour experience