2021 - SINTALUTA - BE-VER FARMS - TF/RR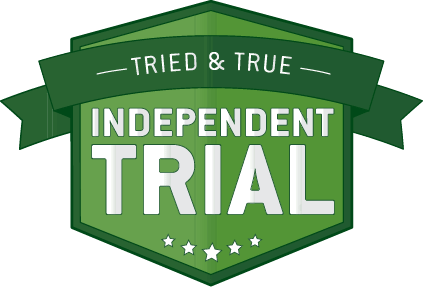 Crop:

Canola

Year:

2021

Province:

Saskatchewan

Location:

Sintaluta

Contact:

Andrea De Roo
Results
| Variety | Yield (BU/AC) | TYPE | CLUBROOT RESISTANT | STRAIGHTCUT |
| --- | --- | --- | --- | --- |
| Dekalb DKTF 99 SC | 34.9 | TRUFLEX | NO | YES |
| Dekalb DKTF 96 SC | 33.6 | TRUFLEX | NO | YES |
| Brevant D3158CM | 33.4 | ROUNDUP READY | YES | YES |
| CANTERRA CS2600 CR-T | 32.2 | TRUFLEX | YES | YES |
| Brevant D3157C | 32 | ROUNDUP READY | YES | NO |
| CANTERRA CS2100 | 31.1 | ROUNDUP READY | YES | YES |
| Brett Young BY6211 TF | 30.8 | TRUFLEX | NO | YES |
| Pioneer 44H44 | 29.8 | ROUNDUP READY | YES | NO |
| Pioneer 45CM39 | 29.6 | ROUNDUP READY | YES | YES |
| Brett Young BY6204 TF | 29.4 | TRUFLEX | YES | NO |
| Proven PV 761 TM | 28.3 | TRUFLEX | NO | YES |
| Dekalb DKTF 98 CR | 28.2 | TRUFLEX | YES | NO |
| Dekalb DKTF 97 CRSC | 27.7 | TRUFLEX | YES | YES |
| Brett Young BY6207 TF | 27.1 | TRUFLEX | YES | NO |
Additional Trial Details
Trial Type: Retail
Seeding Date: May 14, 2021
Swath Date: August 17, 2021; 60-70% seed colour change. Harvested on August 31, 2021.
Harvest Date: September 8, 2021 - straight cut varieties
Harvest Type: Straight cut and swathed (BY5204 TF, BY6207 TF, D3157C, 44H44, DKTF 98 CR, DKTF 99 SC swathed)
Notes: 6-7% moisture across all plots. Straight-cut plots desiccated on September 2nd with Reglone. No significant shattering observed.