Canola – Peace Country
Our canola varieties are field-tested for local performance across Western Canada. CANTERRA SEEDS offers canola on multiple platforms to help you find the best fits for your requirements in the Peace Country including strong clubroot resistance and straight cut potential.
Videos
CS2600 CR-T – Leading Clubroot Resistance

Identifying Verticillium Wilt

WINTER OFF-TYPE QUALITY ASSURANCE

Our Commitment to Quality Assurance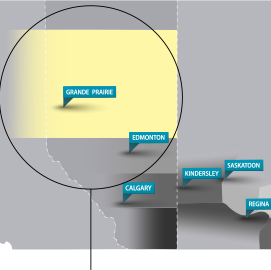 Questions about selecting the right variety for your crop rotation? Contact your local Territory Manager today.
Amy Bean

Territory Manager - Peace Country

780-552-4641

.(JavaScript must be enabled to view this email address)