This year, CANTERRA SEEDS will be brewing more connections in the craft beer industry.
Back in 2018, our love of malting barley and tasty beers drove us to partner with Red Shed Malting and a few other contacts in the beer industry to create our first craft beer, Connect the Plots (see our blog post). After being enjoyed throughout the summer at fields tours and farm shows, we decided to continue our quest of seeing other AAC Connect-based beers come to fruition.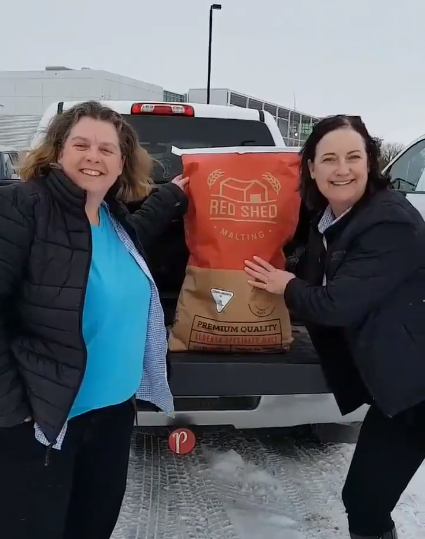 Our new malting barley program will see a bag of AAC Connect malt from Red Shed Malting delivered to 10+ microbreweries in Alberta. We're hoping that this will give more microbreweries the opportunity to experiment with the malt and see what it can really do!
Colette Prefontaine, CANTERRA SEEDS Pedigreed Seed Territory Manager in Alberta is excited to see this program get off the ground. "The craft brewing industry is putting an exciting new spin on beer in Alberta, and it's a cool business opportunity for folks out here," says Prefontaine. "Barley is a favourite crop of mine and it's awesome to see the selection of quality craft beers grow in scale and scope, all while increasing the complexity and variety of tastes now offered."
What does this mean for the future of barley malt and AAC Connect? Breweries are always innovating and trying new things, and so some are beginning to experiment with how different barley varieties affect taste profiles. We hope that more brewers start to realize that there is more than just 'malt' – that there is a range of malting barley varieties to choose from.
While we're busy making these connections and getting the word out about AAC Connect malt to these Alberta breweries, you can follow the development of this program on social media. Follow the hashtag #BrewingCONNECTions or follow @CANTERRASEEDS on Twitter to see what these breweries come up with.
---
Growing AAC Connect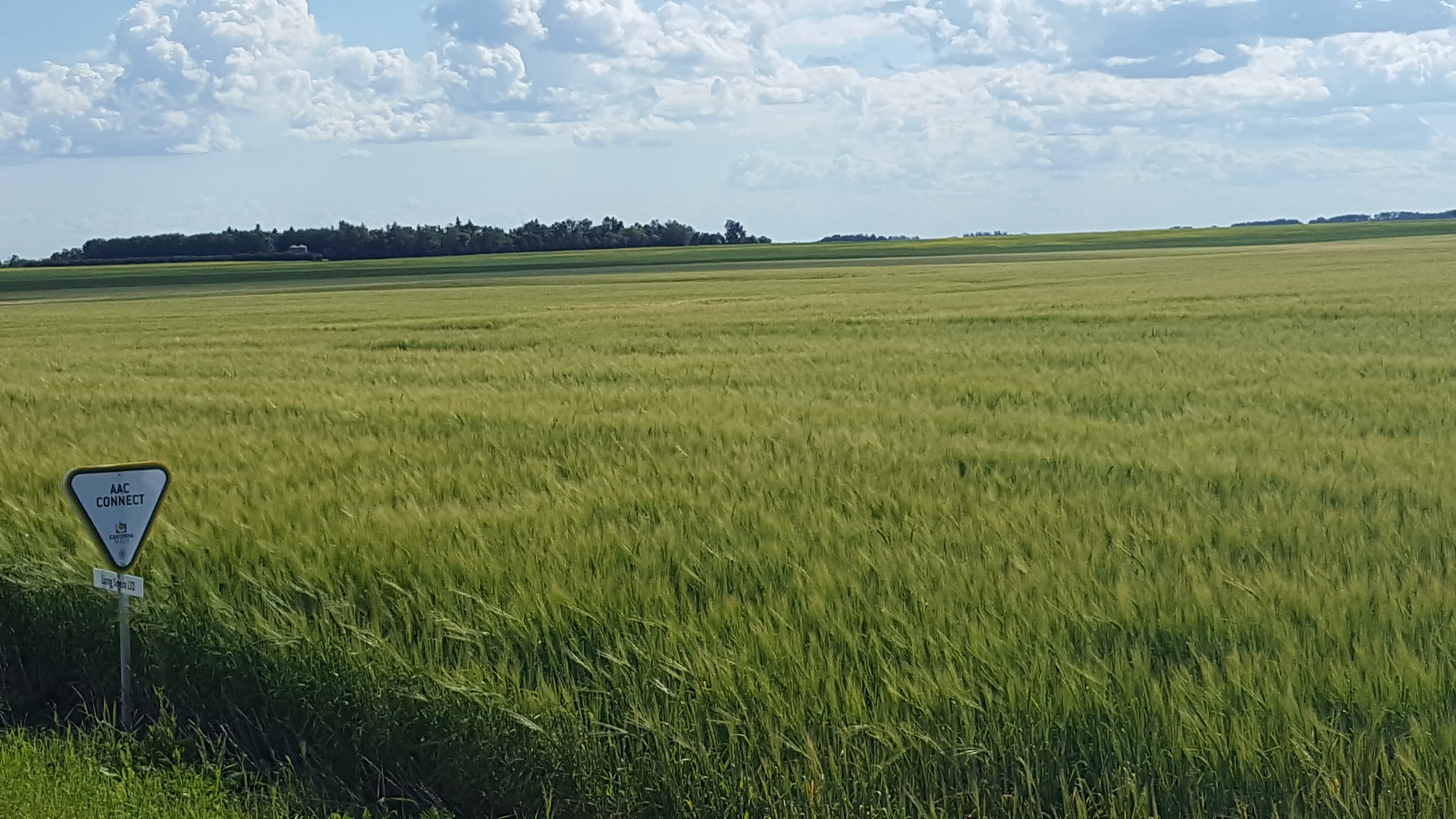 Looking to grow AAC Connect in 2019? This 2-row malting barley variety is high yielding with a short, strong straw and heavier, plump kernels. It has the best Fusarium head blight (FHB) resistance in its class, which can make it a great choice for barley growers in areas where FHB is a concern.
"Fusarium head blight ebbs and flows, with higher pressure in years when there is more humidity and rain," mentions Rick Love, CANTERRA SEEDS Pedigreed Seed Business Manager. "The real tangible benefit for this variety wasn't necessarily seen across the Prairies in 2018 – but that doesn't mean it'll be the same this year. Because no one can predict the future, AAC Connect is one variety to consider as part of your rotation for protection against any potential disease."
In addition to all the agronomic benefits of AAC Connect, this variety has also been named a top contender by the Canadian Malting Barley Technical Centre (CMBTC). They have been testing AAC Connect extensively and have been getting good responses, so you'll see AAC Connect in their recommended malting barley varieties for 2019-2020.
The future looks bright for AAC Connect. For more information about this malting barley variety, visit our product page. To purchase AAC Connect for the 2019 season, visit our Seed Locator page to find a retailer near you.