Photo: Trying to beat the rain. A LibertyLink® canola trial featuring CS4000 LL, new experimental varieties and competitors goes in the ground in Grimshaw, Alberta, May 17, 2021 at 5R Farms Ltd., organized through Peace Grain Advantage.
Canola seeding is well underway across the Canadian Prairies and part of that effort includes hundreds of variety trials going into the ground. Run by retails and farmers, these trials put different varieties and companies to the test to get local, on-farm yield results. CANTERRA SEEDS is participating in almost 150 canola trials and numerous other side-by-side comparisons in 2021 in Alberta, Saskatchewan and Manitoba.
Farm and retail trials are about as local as it gets to test out which varieties will be a great fit for your farm. They allow you to see data from your local geography rather than an average across the Prairies, or a data set that might have come from the Red River Valley in Manitoba when you are farming in the Peace Region or under irrigation in Southern Alberta. The conditions across the Prairie provinces vary widely and it is important to have results close to home to see what variety might be a great fit for your farm.
Often featuring new and upcoming varieties, trials are a great way to be on the leading edge by getting a first look at the newest varieties hitting the market. When asked why the family farm puts in the extra effort to do trials, Rick Rowan from 5R Farms (Grimshaw, AB) says, "Trial data is often provided from areas not relative to our farm. By doing trials, not only do I get a firsthand look at new varieties, but how they stand to the competitors in my area. It helps me and the neighbours make better seed decisions for next year."
The CANTERRA SEEDS team truly appreciates all the effort our farmers and retails go through to get trials in the ground during this busy time of year. We are committed to posting all our trial results to our website – the good, the bad, and the ugly – so stay tuned for yield results in the fall!
Reach out to any of our Territory Managers to find the trial closest to you so you can watch it grow through to yield this summer!
---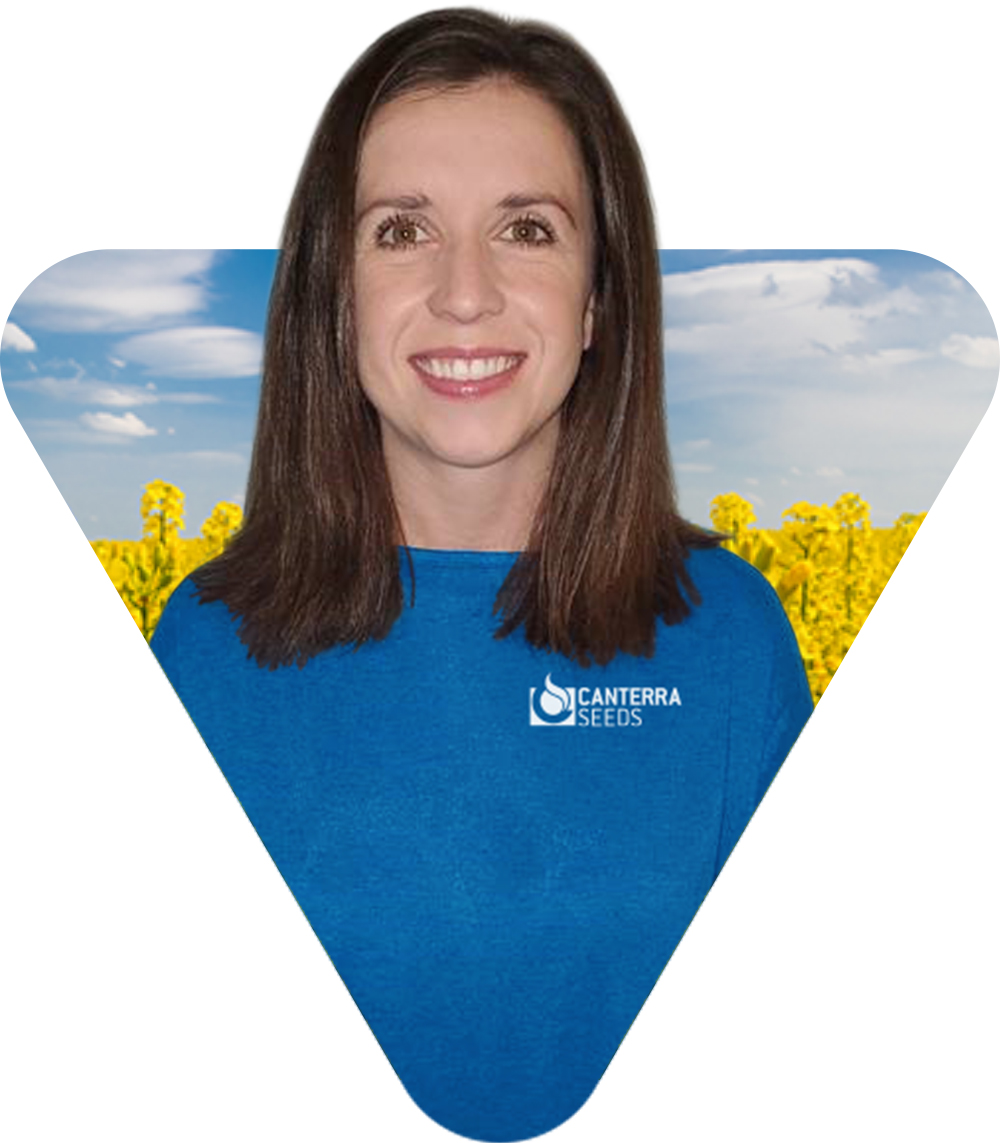 Courtney Welch joined CANTERRA SEEDS in November 2020, as Canola Product Manager. Prior to CANTERRA SEEDS, she spent several years as an Agronomic Research Specialist with Monsanto/Bayer, working with their soybean, canola and corn breeding programs. Courtney has a B.Sc. degree in Plant Biotechnology from the University of Manitoba.