By now, you should have heard about the exciting new canola system launching in Canada this year. TruFlex™ canola with Roundup Ready® Technology maximizes yield potential by using elite germplasm combined with a second-generation glyphosate-tolerant trait that provides a wider spray window and broader flexibility over glyphosate application rates. This leads to superior weed control and ultimately better yields.
The Benefits of TruFlexTM Canola

You can increase your spray window up to the first flower stage instead of the 6-leaf stage for original Roundup Ready® canola. This can add an additional time frame of 10 to 14 days to your spray schedule. As farms are getting larger, and weather seems to be getting more unpredictable, this extra time for spraying is becoming increasingly important.

You can choose your application timing and rates. You have the flexibility to spray two applications of 0.67 L/ac up to first flower or spray 1.33 L/ac of Roundup WeatherMax® once up to the 6-leaf stage.

With increased weed control, you gain a higher yield potential. Improved weed control is the result of application timing flexibility and increased application rate. In TruFlex canola, you can control a wider spectrum of weed species. Spraying original Roundup Ready canola with recommended rates and timing controls 27 weed species. Spraying TruFlex canola with an increased spray window and rate can control 51 species of weeds. A few hard-to-control weeds that can be controlled are wild buckwheat, dandelion, foxtail barley, Canada thistle and cleavers.

Elite germplasm – several years of breeding effort have gone into the development of this first wave of Truflex hybrids, resulting in new breakthroughs for both yield and disease resistance.
How CANTERRA SEEDS' CS2600 CR-T TruFlex Canola Fits Your Canola Needs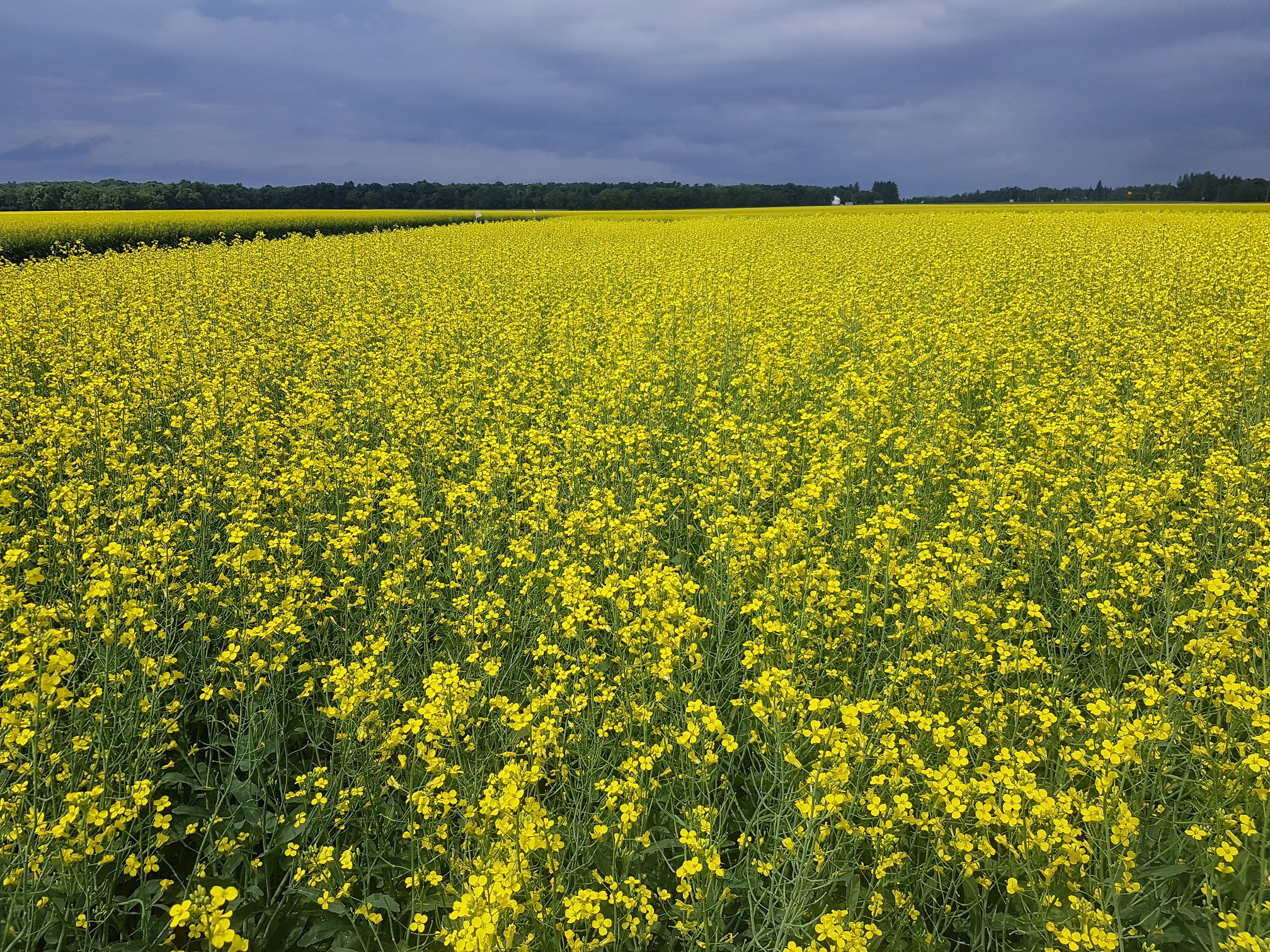 CANTERRA SEEDS is proud to offer CS2600 CR-T, our first hybrid with TruFlex canola with Roundup Ready Technology. We are one of only a few seed companies with a TruFlex product in its launch year, and CS2600 CR-T will prove to be the most versatile.
Early maturing. Clubroot resistant. Pod shatter tolerance. Great yield. All describe CS2600 CR-T. The following are some features of this exciting new product:
Maturity – early to mid. CS2600 CR-T is 2.5 days earlier in maturity than CS2000 and equal to or one day earlier than 74-44 BL.
Clubroot resistance – clubroot resistant to pathotypes 2, 3, 5, 6, 8, 2B, and 5X. This variety has the extra resistance to pathotypes 2B and 5X which a lot of other varieties do not have.
Pod shatter tolerance – CS2600 CR-T is suitable for straight-cutting.
Great yield –112% yield compared to 75-42 CR.*
Growing zone – perfect for the short season zones as well as for clubroot infected areas.
Lodging resistance – very good lodging resistance with a medium height plant.
Blackleg resistance – R-C label for blackleg.
I look forward to seeing how well adapted CS2600 CR-T will be to the northern areas of my territory. With its early maturity, extensive clubroot resistance and straight-cut ability, this canola variety should be exactly what our customers have been asking for in a canola variety.
For more information about CS2600 CR-T, visit our product page or call your local Territory Manager.
For more information on TruFlex canola with Roundup Ready Technology, visit truflex.ca.
*Source: n=44. Multi-year small plot breeder trials.
---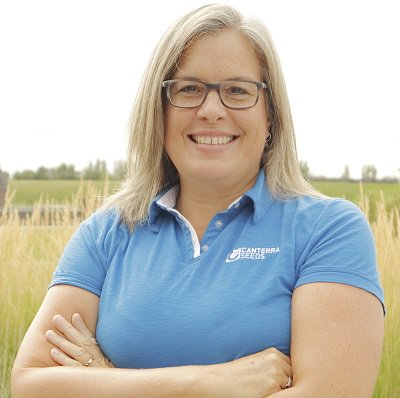 Joanna Forsberg is CANTERRA SEEDS Territory Manager for Western Saskatchewan. She resides in Waldheim, Saskatchewan with her husband Blaine. They have three grown children. Joanna has a Bachelor of Science in Agriculture degree from the University of Saskatchewan. After owning her own business for many years in Saskatoon, Joanna was drawn back to working in the agriculture industry about five years ago and has been with CANTERRA SEEDS for almost two years.
ALWAYS READ AND FOLLOW PESTICIDE LABEL DIRECTIONS. Roundup Ready® technology contains genes that confer tolerance to glyphosate, an active ingredient in Roundup® brand agricultural herbicides. Agricultural herbicides containing glyphosate will kill crops that are not tolerant to glyphosate. Roundup Ready®, TruFlexTM and WeatherMAX® are trademarks of Bayer Group, Monsanto Canada ULC.