Tank mixing herbicides for improved weed control and resistance management is an investment in crop yield and can lower future costs of weed control on your farm. In my experience, working with farmers for successful weed control includes a main herbicide with the addition of a herbicide tank-mix partner specific to the weeds in a field. The addition of a tank-mix partner improves weed control by additive benefit or synergistic benefit. An additive benefit is where the tank-mix partner controls weeds that are not controlled (or are only suppressed) by the main herbicide in the tank-mix. A synergistic benefit is where the control of a certain weed by the herbicide tank-mix is better than the control rating of either herbicide on its own.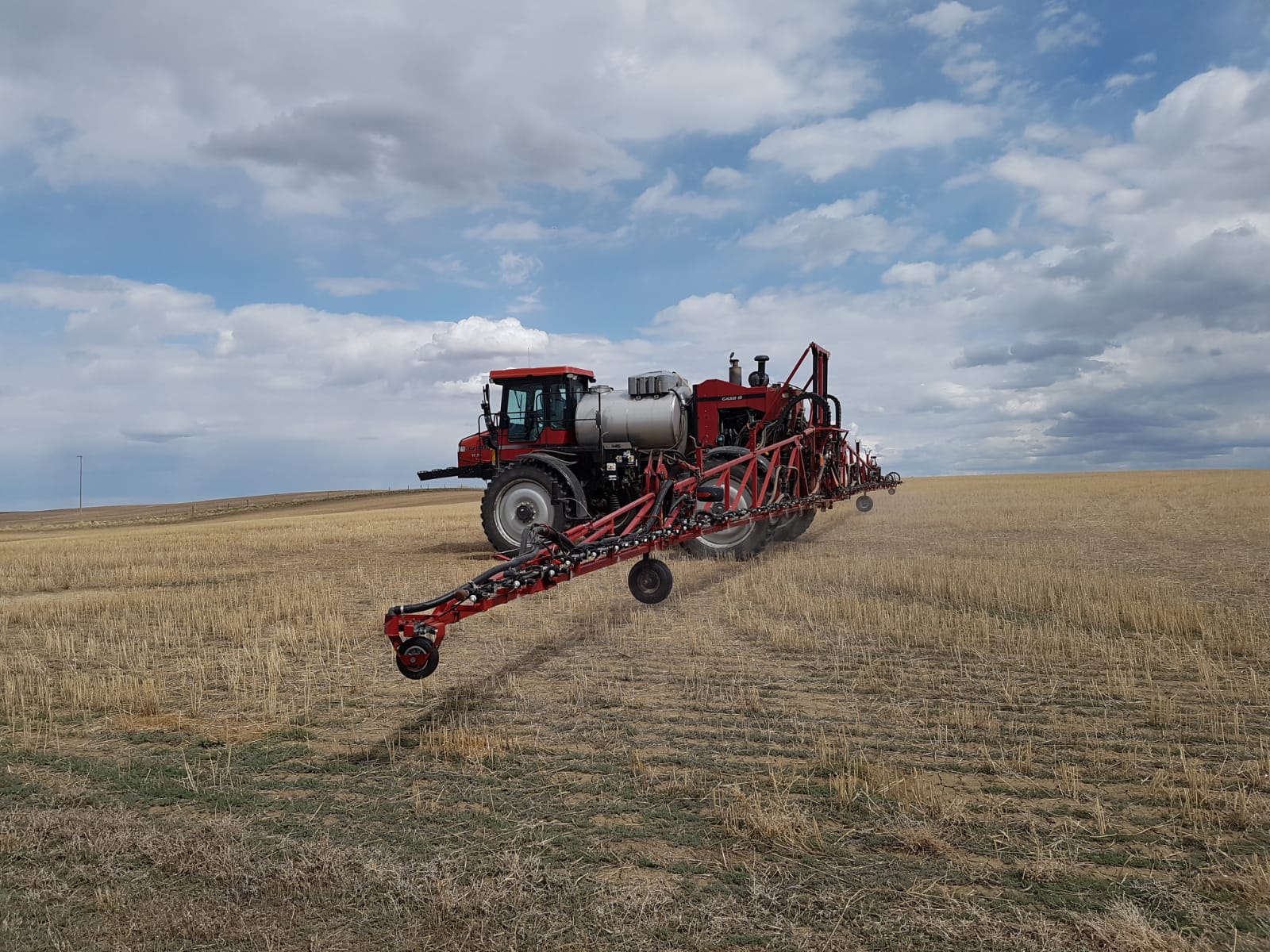 Glyphosate (Group 9) plus dicamba (Group 4) is an example of a herbicide tank-mix. This combination provides a perennial, winter annual, and annual weed control with great results in pre-seed, in-crop (for Roundup Ready 2 Xtend® soybeans), and post-harvest applications. An additive benefit of dicamba in this tank-mix would be the control of wild buckwheat. A synergistic benefit of this combination would be the increased control of dandelion. Together, these two herbicides provide resistance management for the weeds that are on both product labels.
Of course, the success of any herbicide use is affected by many factors including herbicide rates, water quality, temperature, moisture conditions, and growth stage of the weeds. Adding the right tank-mix partner to the spray tank can improve effectiveness of weed control under any of these challenging conditions:
Note: Always consult the herbicide label and your Agrologist.
Herbicide rates in a tank-mix: Adding too much of one partner could antagonize the weed control of the other. Not adding enough of one could lead to poor control of key weeds in the field.
Water quality: Soil particulates, high bicarbonate levels, and pH are examples of spray tank water quality issues that can have a negative effect on your success. Using an improved water source and/or a water conditioner as well as a tank-mix partner that is not affected by poor water quality can lead to improved performance.
Ambient temperature: All herbicides work best when applied within the ideal temperature window listed on the label. Temperatures below or above the ideal window will have a negative affect on your herbicide application. Ambient temperature issues within one or two hours (or in some cases, days) of the actual application of your tank-mix can have a negative effect on your weed control. A tank-mix partner effective on key weed issues in the field can improve control when label conditions are present at application.
Moisture conditions: Under dry conditions, weeds may not be actively growing, and/or a thick waxy cuticle may be building up on the leaves, making it difficult for the herbicides to penetrate the leaf surface. Improved performance can occur when using a tank-mix partner that is effective under these conditions. As well, proper water rates and a droplet size that gives the best coverage on the leaves are always important factors in success under these conditions. When rain events occur often, using a tank-mix partner with a short rainfast time can be more effective.
Proper growth stage of the weeds: Weeds outside the proper growth stage (early or late) on the herbicide label has a huge effect on efficacy. Adding a tank-mix partner that compliments the primary herbicide in the spray tank by expanding the growth stage window of application on target weeds can improve overall weed control.
Tank-mixing herbicides is a valuable risk management tool for your farm. Whether you are looking for improved weed control and/or herbicide resistance management, it is my experience that using an effective tank-mix partner can help you improve the bottom-line on your farm.
---
Duane Briand is the CANTERRA SEEDS Territory Manager for Northcentral Alberta. Duane has been a Professional Agrologist for over 22 years and is a Licensed Pesticide Applicator. He resides in Wetaskiwin, AB with his family.