CANTERRA SEEDS is proud to announce the winner of the 2020 Brian Knull Memorial Scholarship. This year's recipient is Hasse van der Kamp of Falun, Alberta.
Selecting a deserving recipient was a hard decision to make this year as dozens of qualified candidates sent in their applications to CANTERRA SEEDS; but Hasse's submission stood out above the rest.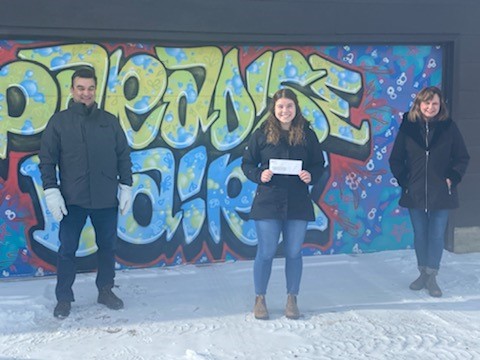 Hasse is attending the University of Saskatchewan, majoring in Animal Science, along with a minor in Agribusiness. Her plans are to become a veterinarian. In her written essay, she stated that growing up on a dairy farm, continuing her schooling and volunteering for a local veterinary clinic has shaped her into the person she is and has given her strength to pursue a career as a veterinarian.
"I think our recipient of the 2020 scholarship is very fitting to memorialize Brian Knull," says David Hansen, President & CEO of CANTERRA SEEDS. "Brian was a cattle guy, and would have been proud to support a student going into veterinary medicine."
CANTERRA SEEDS and the Knull Family wish Hasse the best of luck in her studies, and are proud to have awarded deserving students scholarships towards their post-secondary studies for the last three years.
---
The Brian Knull Memorial Scholarship was created in 2018 by CANTERRA SEEDS and the Knull Family to encourage rural students to continue with their education at a post-secondary institution. This $1,500 annual scholarship honours the memory of Brian Knull, our coworker and friend.
The 2021 Brian Knull Memorial Scholarship will open up this fall – stay tuned for more details coming in September!