The Brian Knull Memorial Scholarship honours the memory of Brian Knull, our coworker and friend.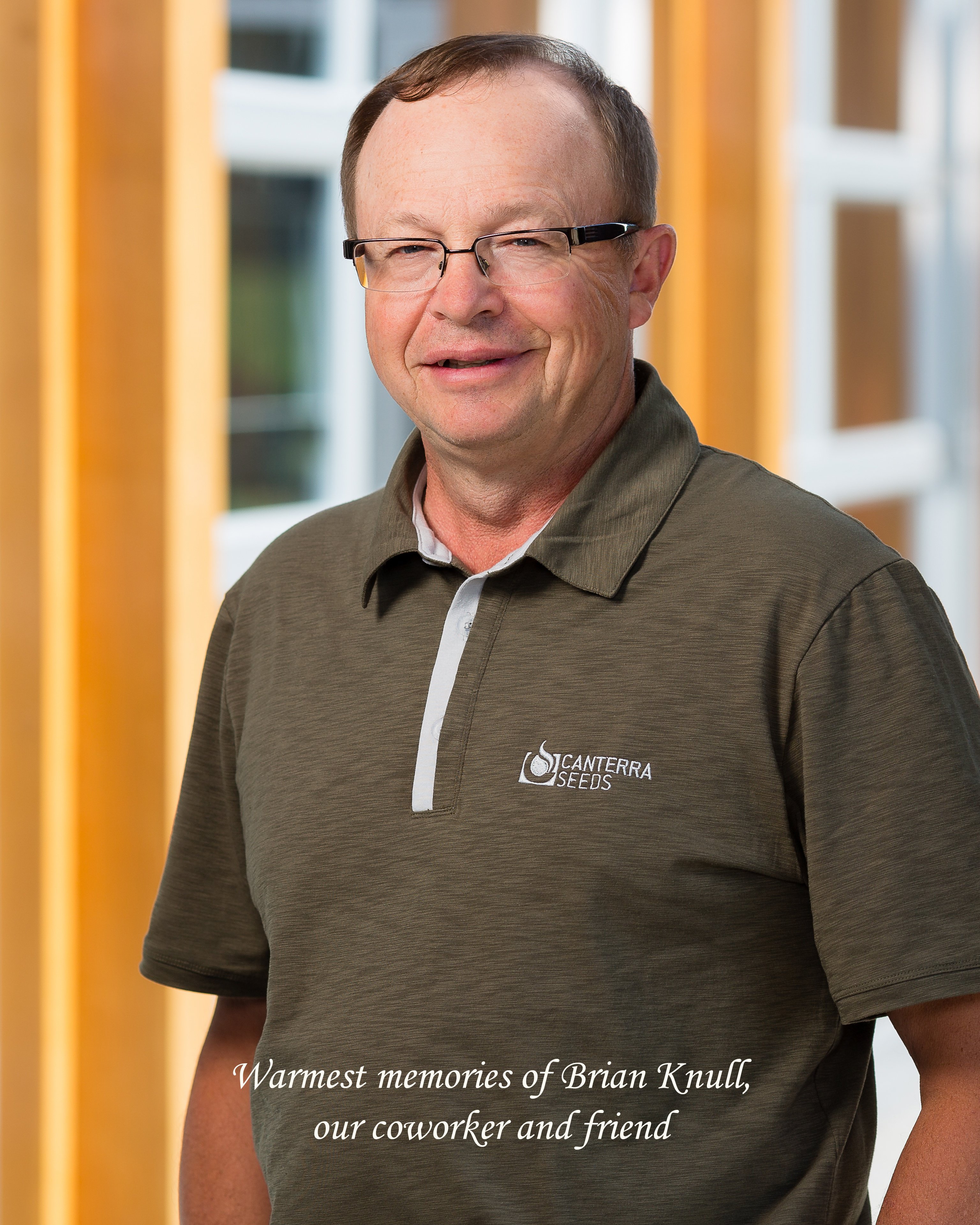 Brian was a born in Wetaskiwin and raised on a farm in the County of Wetaskiwin. He attended Pigeon Lake Regional High School and University of Alberta taking Agriculture. Brian worked in the Agriculture field for over 40 years and contributed much to his community and local 4-H.
The Brian Knull Memorial Scholarship was created in 2018 by CANTERRA SEEDS and the Knull Family to encourage rural students to continue with their education at a post-secondary institution.
The $1500 scholarship will be awarded on a yearly basis.