Canada Day, is a day for celebration and a time to reflect on how really fortunate we are to be living in such a great country. July 1st is especially important for those of us at CANTERRA SEEDS, as we are deeply rooted in the Canadian Prairies.
We were born here just shy of 25 years ago (EST. March 1996) backed by nine seed growers, our roots remain firmly planted in Canada with our business now including more than 180 seed growers and ag retailers in Western Canada. Our foundation as a farmer owned and directed company is extremely important to us and local investment in Canadian agriculture remains a guiding principle in our business today.
The Next Generation of Canadian Ag
We are proudly Canadian and proudly support the next generation of Canadians in Agriculture, which is why we want to bring attention to the youth involved in 4H. These kids are committed, hardworking young pillars of their communities and are utmost deserving of our recognition and support.
Due to Covid-19 and the restrictions in place, all 4-H events, like many others we're used to partaking in this summer have been affected. This leaves a group of enthusiastic members, both new and experienced, who have worked hard throughout the year without an outlet to showcase and benefit from their accomplishments. The decision to cancel would have been the easier choice, but what is 4-H about? It is about learning to do, by doing.
Instead of giving up, this group wanted to prove to these kids that they can deal with the adversity handed to them and make something good out of a less than ideal situation, teaching them about picking themselves up and finding a new way to do things.
Neepawa & Area 4H Beef Club Auction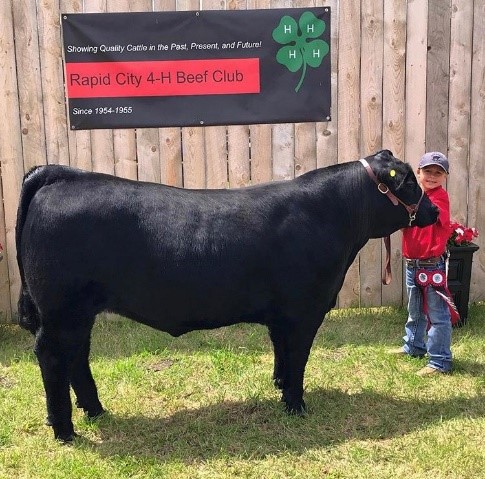 In turn the Rapid City 4H Beef Club, in collaboration with the Neepawa group, will be having a Live Sale that you can view online on Canada Day. (Is there anything more patriotic to do during a pandemic in Canada than this?)
We encourage you to step up and support local, we have our eye on steer named Red Rock – rumor has it he was raised on PRIDE Seeds silage corn bought from a local community business - Perkin Seed & Soil. If you are like us and are looking for some good quality home raised beef, then we urge you to join us on this Wednesday, July 1st at 1pm at www.neepawaarea4h.com.
Any support you can show to clubs like these is very much appreciated by the local communities that thrive because of them. We firmly believe in the investment in our youth and value the importance the 4H program has on empowering and supporting the leaders of our future.
Happy Canada Day!
We want to take this opportunity to wish everyone a Happy Canada Day! We hope that everyone will respect the physical distancing protocols in place to keep us all safe and participate in virtual events like the one the Neepawa & Area 4-H Beef Club has put together. We also hope you take time to appreciate all the privileges, freedoms, and opportunities we have in this great country we are lucky enough to call home.
---
Renée McM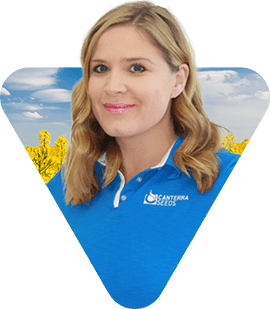 illian, Marketing Manager, has been with CANTERRA SEEDS for over eight years. Renée oversees the development and execution of CANTERRA SEEDS marketing and communications strategies and tactics. She works with the Sales and Senior Management Teams, along with CANTERRA SEEDS third-party agency as well as seed grower and retail partners to ensure marketing and communications is aligned and supporting stakeholder needs.