Farmers in Western Canada can now purchase herbicide tolerant canola hybrids on all four major trait platforms from CANTERRA SEEDS with the addition of our new CS4000 LL* LibertyLink® Canola Hybrid into our wide seed portfolio.
Joe Sierens who farms and is a partner in Sierens Seed Service near Somerset Manitoba, grew CS4000 LL this season as part of the extensive farm trial program we conducted across Western Canada in preparation to launch the hybrid. He says he had been eagerly waiting for a LibertyLink® canola from the company.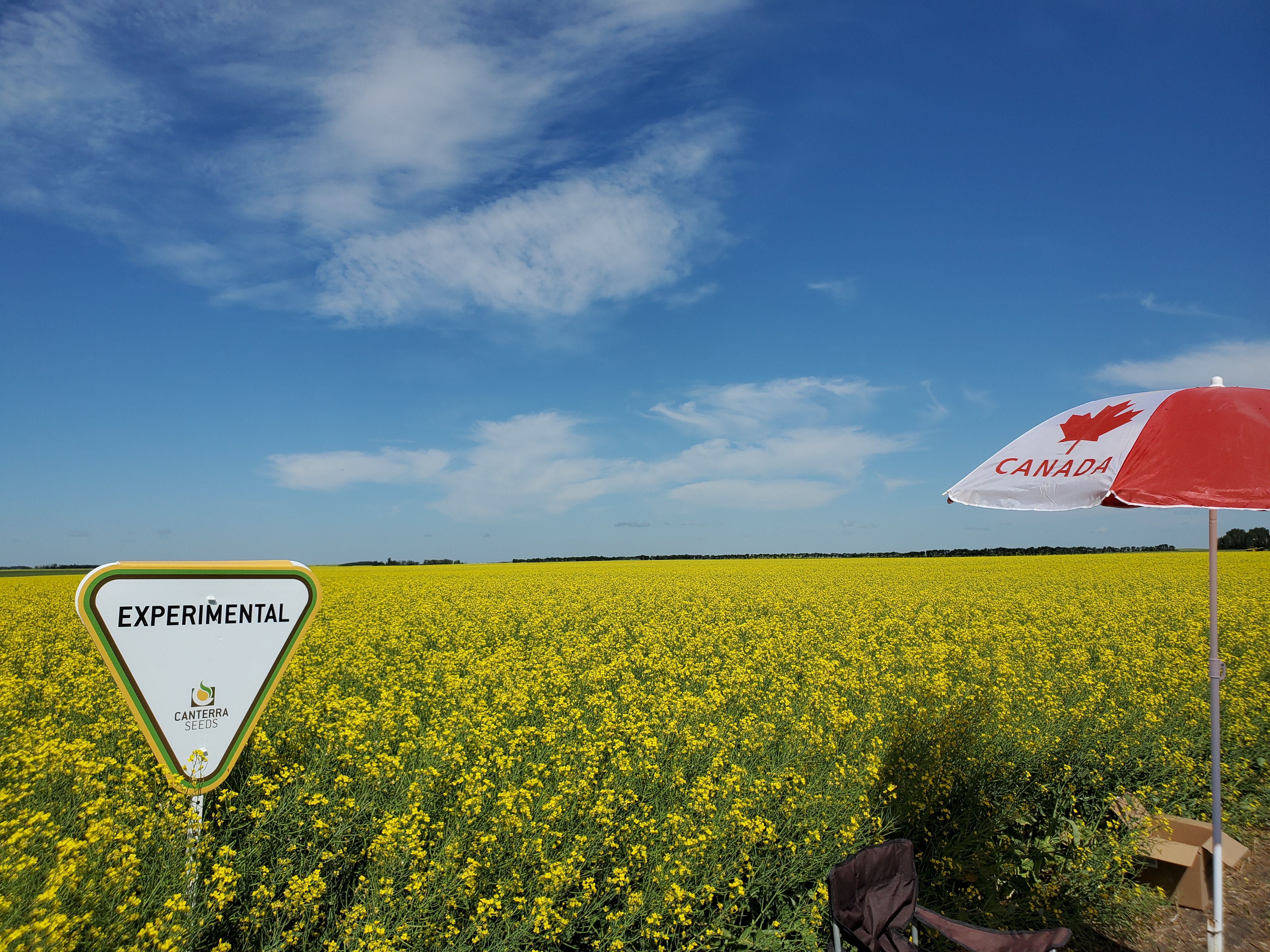 "I was really glad when I heard that you had something in the pipeline. I have been asking for a LibertyLink® hybrid for a while now, and I am pleased they can now offer it," says Sierens. "In our strip trials, CS4000 LL stood up well and had competitive yield results."
Sierens says he has been looking forward to a LibertyLink® hybrid launch from CANTERRA SEEDS because his retail's customers are requesting this trait to add herbicide diversity to their rotations – one tool to help fight herbicide resistance.
Curt Baldwin, Director, Canola, Corn & Soybean Business Unit at CANTERRA SEEDS, says the company identified this evolving need a few years ago and knew that introducing LibertyLink® canola was important for our customers.
Earning Farmer Trust Through Product Performance
"As a smaller, dynamic seed company that is based in Western Canada with farmer ownership, we are very selective with our new releases, in a similar way that farmers are very selective about the hybrids they choose to grow," says Baldwin. "We knew whatever hybrid we launched needed to demonstrate excellent performance, because that's the standard we are known for and consistently deliver.
"With the addition of CS4000 LL into our portfolio, we are now in a better position to offer our seed retail partners and farmer customers a canola option for every acre," he says.
Maintaining a high level of trust in the performance of their portfolio is something CANTERRA SEEDS takes very seriously. Baldwin says the new CS4000 LL hybrid will offer everything a farmer wants and expects from a canola hybrid, including,
Excellent Yield
Excellent Straight Cut Performance
Clubroot Resistance
Blackleg Resistance
Baldwin says CS4000 LL is now available for sale in limited quantities from select CANTERRA SEEDS retailers across Western Canada and through broad testing, the hybrid has shown to be best suited for the mid-season zone.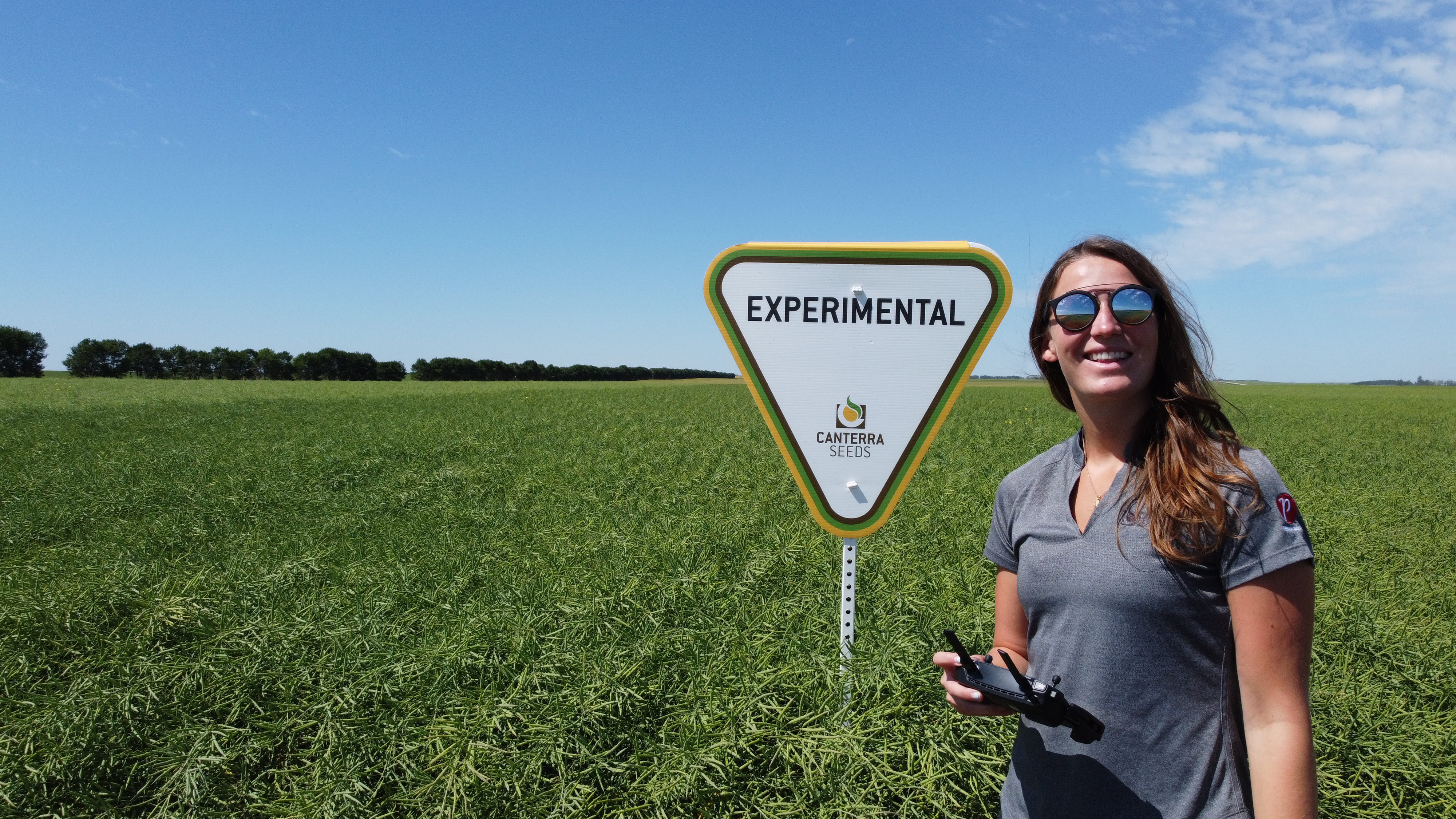 "Introducing an additional trait option to our canola portfolio puts us among the leaders in the canola seeds business, and affirms our commitment to the principle our company was founded on: providing more choice and innovation to Western Canadian farmers."
Farmers can visit virtualcroptour.ca to learn more about how CS4000 LL performed across Western Canada this season.
Visit canterra.com/performance/CS4000-LL to view unbiased, local trial results from your area.
---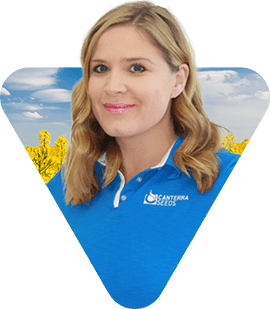 Renée McMillian, Marketing Manager, has been with CANTERRA SEEDS for over eight years. Renée oversees the development and execution of CANTERRA SEEDS marketing and communications strategies and tactics. She works with the Sales and Senior Management Teams, along with CANTERRA SEEDS third-party agency as well as seed grower and retail partners to ensure marketing and communications is aligned and supporting stakeholder needs.