The following interview is with Lauren Wensley, Pedigreed Territory Manager for CANTERRA SEEDS in Saskatchewan.
How did you first hear about the Broken Arrow project? Who approached you?
LW: I received a phone call one day in the spring from Todd Moroz, who is the Ministry Director. He had been visiting his relatives Tom and Jennifer Fetch, who are research scientists with Ag Canada in Brandon, and they mentioned the new wheat variety, AAC Cameron VB. Coincidentally, Cameron was the name of Todd and Lara Moroz's son, so it struck a sentimental cord. Todd got my contact information and approached me about this project, Bushels for Broken Arrow, where they get farmers/supporters to put in a field of wheat, and the money from the harvested grain of that crop is donated to the Broken Arrow Youth Ranch. Todd also works with other retails on supplying some additional crop inputs.
You became a champion for the project internally – why was it important to you?
LW: Once I did some research into the Youth Ranch, it seemed like a great cause, and, really, it was perfect timing for the launch of our brand-new wheat variety AAC Cameron VB. What better way to get some exposure in 7 different locations throughout Saskatchewan on this variety, get some agronomic information in these different geographies and all the while support a great cause?! This was eventually known to be the "Cameron Project".
The funds raised are going to a great cause. What was the response from the growers who were involved? Were they happy with the variety?
LW: From what I've heard, yes, the growers were happy with the variety. Their yields ranged anywhere from 26 to 70 bushels per acre. The locations were North Portal, Coronach, Limerick, Strasbourg, Bruno, Norquay and Wilkie, so some of these locations were very dry this year. I have attended a few Thank You suppers with these growers and one response was, "So when and where can we buy some more AAC Cameron VB wheat for next year."
A bunch of the CANTERRA SEEDS shareholders stepped up to be part of the project as well?
LW: Yes, there were multiple CANTERRA SEEDS shareholders involved in this project. A big thank you goes out to Greenleaf Seeds at Tisdale, SK who supplied some of the seed, as well as mini-bulked it for us right in the middle of the busy seeding time. Also, a thank you to Avondale Seed Farm at Reston, MB who also helped supply some of the wheat seed. There were a couple more seed growers who donated by making a LONG trek to Reston to pick up the seed and bring it back, and another who stored the seed and distributed it to the southern growers.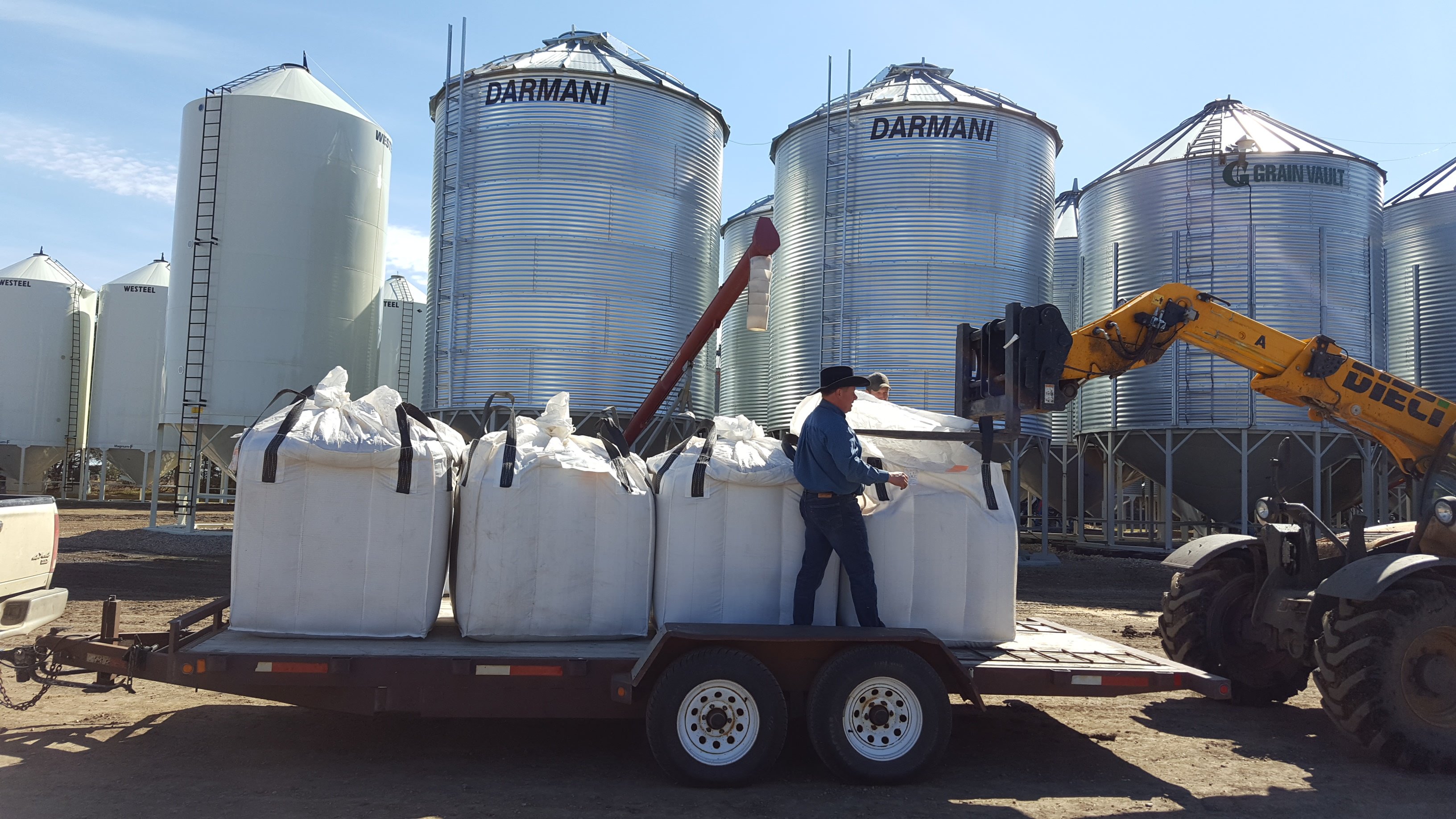 Is this something you'd like to see CANTERRA SEEDS continue again in the future?
LW: Absolutely! It was a pleasure to work with Pastor Rick, Todd and Lara Moroz, as well as of these generous farmers. I've already got a plan to continue this project, but with our brand-new durum variety this time, AAC Congress!
Read some of the news coverage about this great project:
Farmers grow donated wheat to help raise money for Sask. youth ranch - CBC News
Producers donate crop to Youth Ranch - Assiniboia Times
This year's harvest was unique for Broken Arrow - Estevan Mercury