It's January, and that means trade show season is upon us! For those of us that attend every major show in Western Canada it can be a long few weeks, but if you plan your visit and take these 6 tips to prepare, you can get the most out of your trade show experience!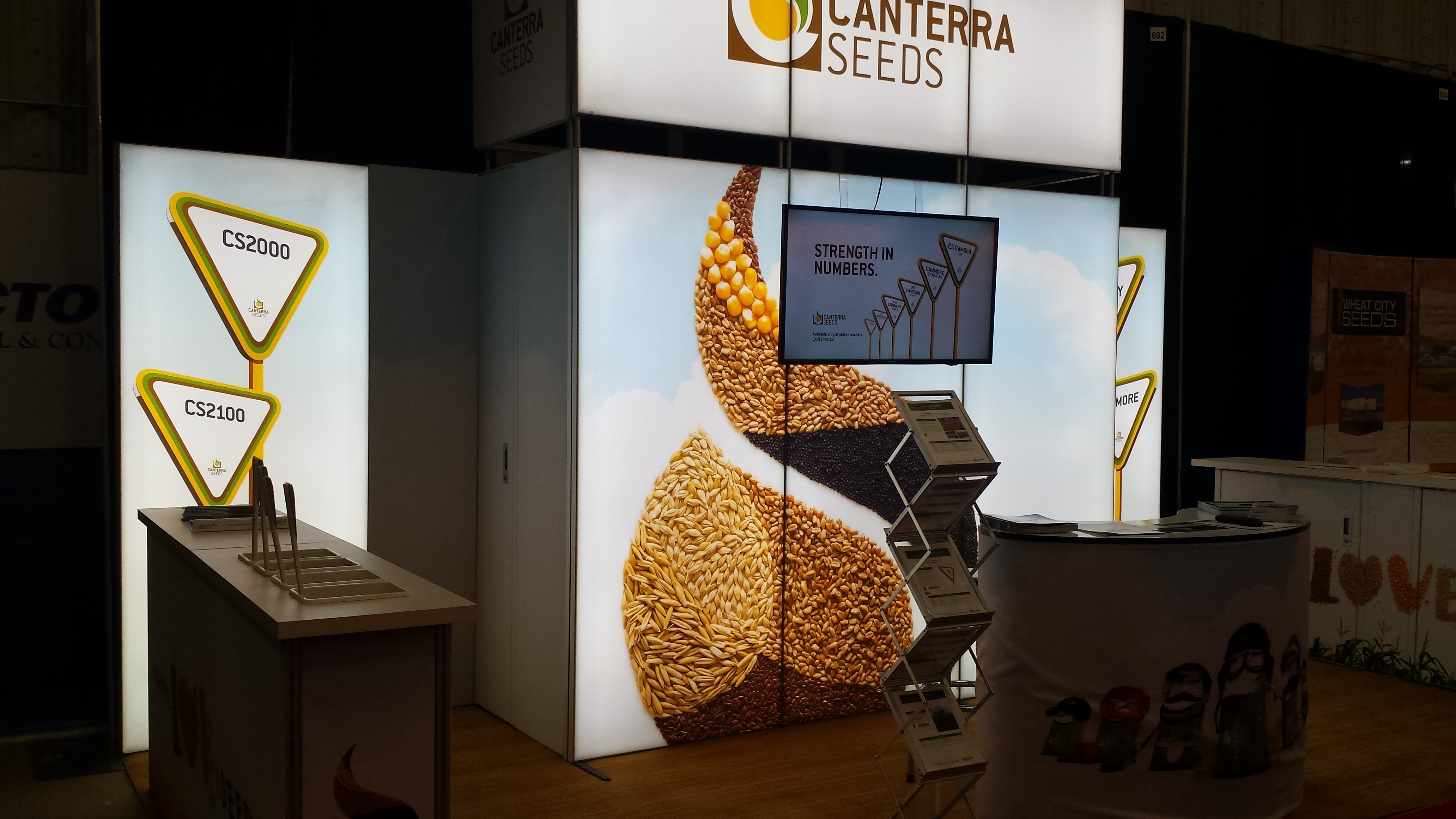 Here Are My Top 6 Tips for Surviving a Trade Show
Be Prepared: Know who you want to talk to, and what questions you want to ask. Have a plan for your day, and even pull out a trade show floor map if you need it. The shows are big and there are thousands of people – make sure you are getting value out of the show and are getting your important questions answered.
Wear Comfortable Shoes: The shows are big. Don't put on your new boots that haven't been worked in yet. You've got a lot of miles to cover, make sure you've got on the right footwear for the job.
Avoid the Free Candy Dish: Do you really need that little candy that's been hanging around the booth since Crop Production 2014? Chances are it isn't very good, and you could easily be roped into a conversation at a booth you hadn't planned to visit. Trust me, just skip it.
Stay Hydrated and Well Fed: It never hurts to carry a bottle of water around with you. You'll be doing lots of talking and don't want to lose your voice. Also, you don't want to get hangry – try not to skip lunch.
Get Your Swag: Companies give away all kinds of free stuff during these shows. While we don't appreciate the folks who only come out for the freebies, we love sharing our promo items with farmers who come to chat with us. Come say hello to the CANTERRA SEEDS crew and get an awesome t-shirt!
Have Fun: On top of the business aspect of a trade show, your visit can be a great time to interact with old friends, colleagues, neighbours and your local sales people. All work and no play ….
I look forward to seeing you at a trade show this winter.