Happy Canadian Beer Day!
If you've ever been to one of our summer tours, you would know we're never shy to put a cold "Connect the Plots" beer in your hand as we show you our latest and greatest products.
For the last number of years, we've worked with several maltsters and brewers in Western Canada with our AAC Connect 2-row malting barley variety. This year, we had the pleasure of supporting The Summer Series project with Maker's Malt, a Saskatchewan-based craft maltster.
Maker's Malt created a 4-pack of beer that each had a single-malt process, straight from their Maker's 2020 Variety Trial. Each of the four malting barley varieties (AAC Connect, CDC Copeland, CDC Fraser and CDC Copper) grown in this trial were planted in the same field in May 2020 and harvested that year. They were all malted with the same protocol, targeting a light Premium Pale malt that preserved a taste of place – Saskatchewan! Test batch beers were developed at Maker's and brewed commercially by the team at High Key Brewing.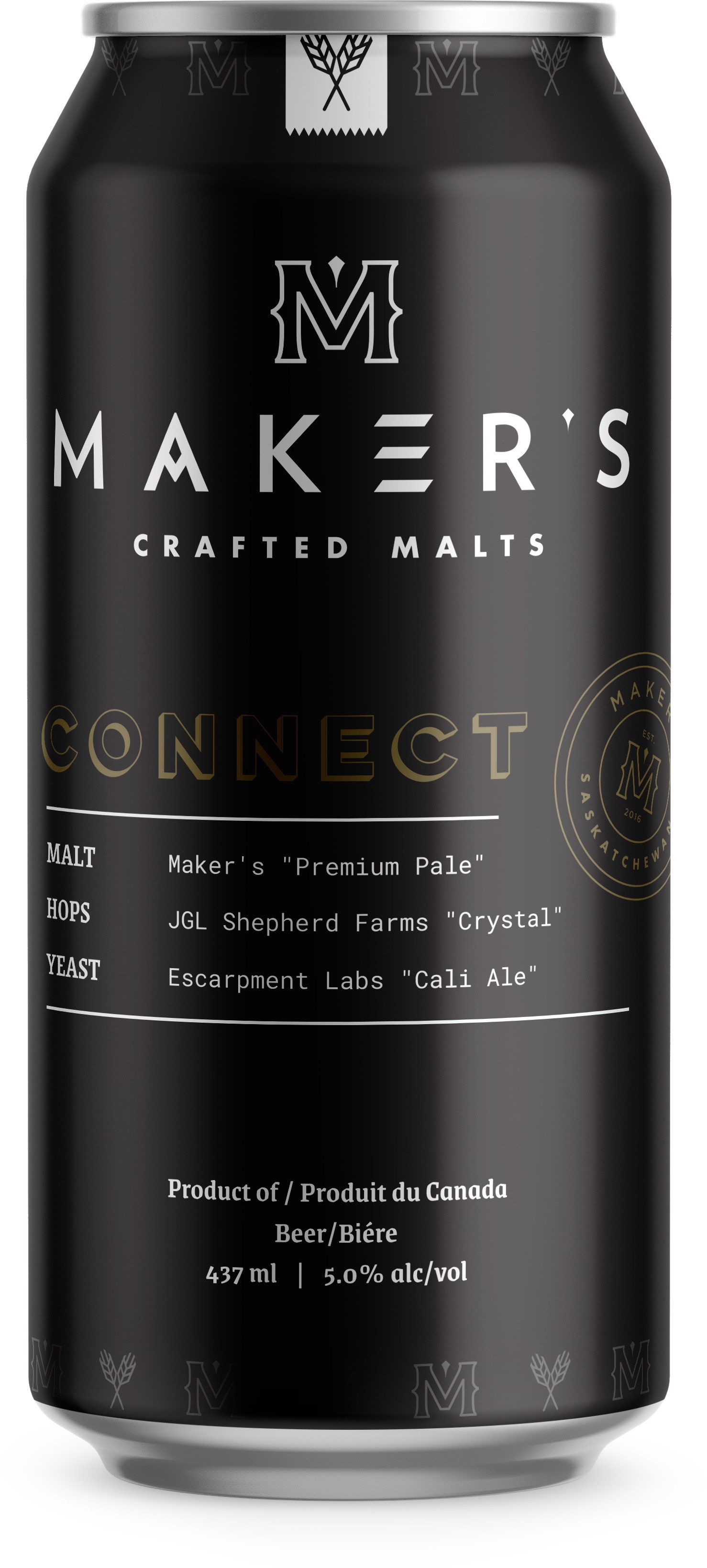 The root of the project lied in wanting to connect the consumer to production. "Many of us know the grape used in our favourite wine but would be hard-pressed to even name one barley variety," says Matt Enns, Founder of Maker's Malt.
Another goal of theirs was to showcase new barley varieties that were developed on the Prairies using conventional breeding techniques.
"These varieties have superior agronomic qualities and are better for the farmers that grow them," says Enns. "Growers really like AAC Connect because it's got lots of great agronomic properties – good standability and good yield compared to some of the older varieties like Metcalfe and Copeland. It also has great malt characteristics, so it's been accepted into the malting and brewing world already at a further level than some of the other ones we tried out in this project."
If you want to get your hands on this 4-pack to experience the unique flavour profile that each variety evokes, you can find it at select Saskatchewan Sobeys Liquor stores and at High Key Brewing in Saskatoon, alongside several other locations. For more information about The Summer Series project, visit the Maker's Malt website.
---
2021 Connect the Plots Beer Update
This summer, we were able to host small in-person tours at many demo and Success sites across Western Canada. If you attended a tour, you probably tasted this year's great batch of Connect the Plots beer, made with our AAC Connect malting barley variety.
Thanks goes out to Red Shed Malting, Brazen Hall, Trans Canada Brewing Company, 9 Mile Legacy Brewing and Olds College for partnering with us to brew some top-notch CANTERRA SEEDS beer this year.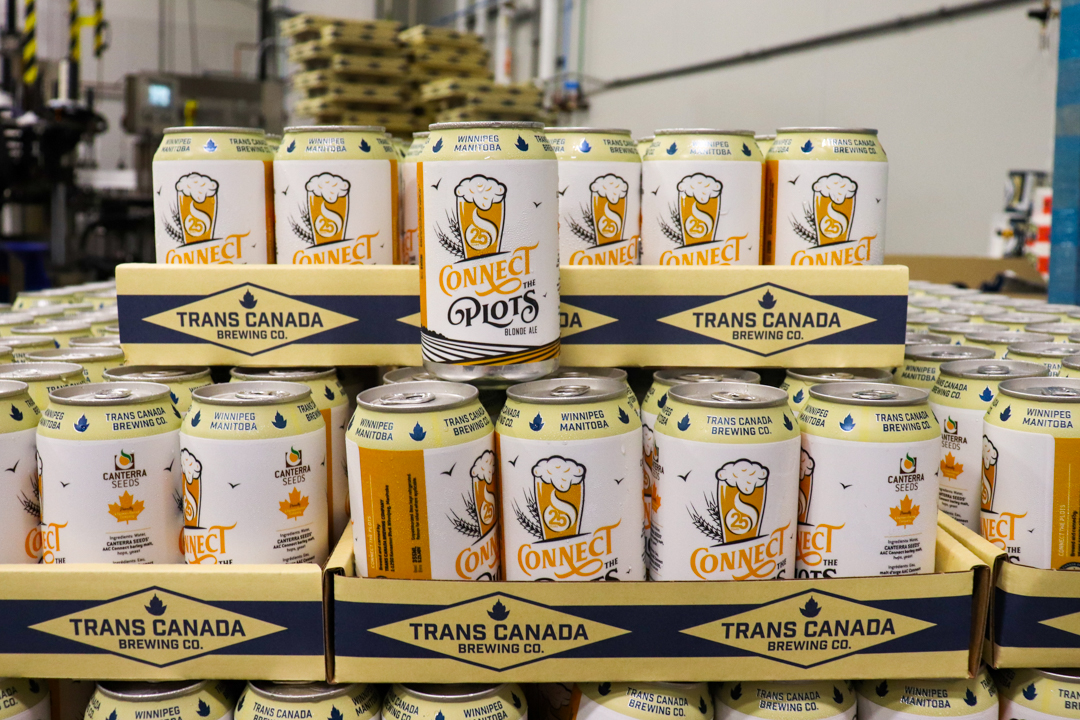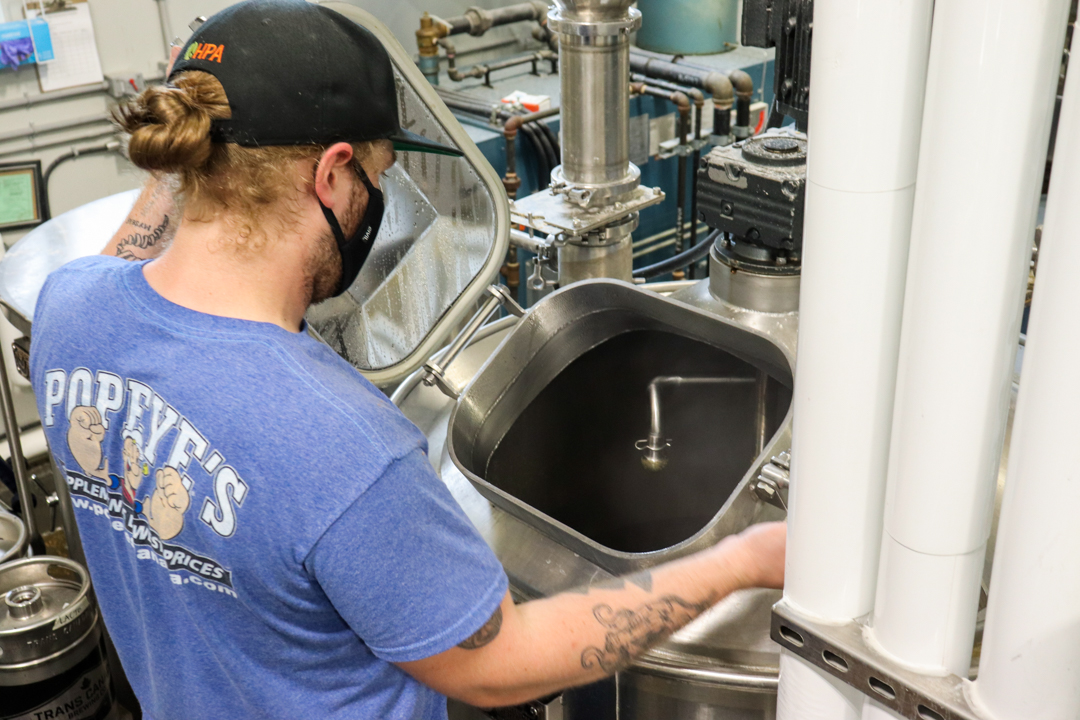 Head on over to our Twitter page, @canterraseeds, to enter to win some amazing beer socks for Canadian Beer Day. Giveaway ends October 8, 2021. Make sure to follow us on Twitter, Facebook and Instagram – who knows... maybe you'll see some more beer-related prizes in the future!