Fifth-generation farmer, Andrew Dalgarno of Pen-Dale Farms Ltd, knows better than anyone the need for upgrading the fire hall in Newdale, Manitoba, as he's also the hall's Deputy Fire Chief.
"The building was originally designed for one vehicle. Squeezing a pumper and a rescue vehicle into the building is very tight and has meant that members have been unable to utilize the space for training," says Dalgarno. "Getting two vehicles in and out when responding to emergencies also takes extra time due to the extremely tight quarters."
Newdale Fire members have been fundraising for a building expansion to allow more space for vehicles and allow them to regain their training area, and Dalgarno thought the campaign was a great fit for the Rooted in the Prairies Project when he nominated it for $2,500 in funding.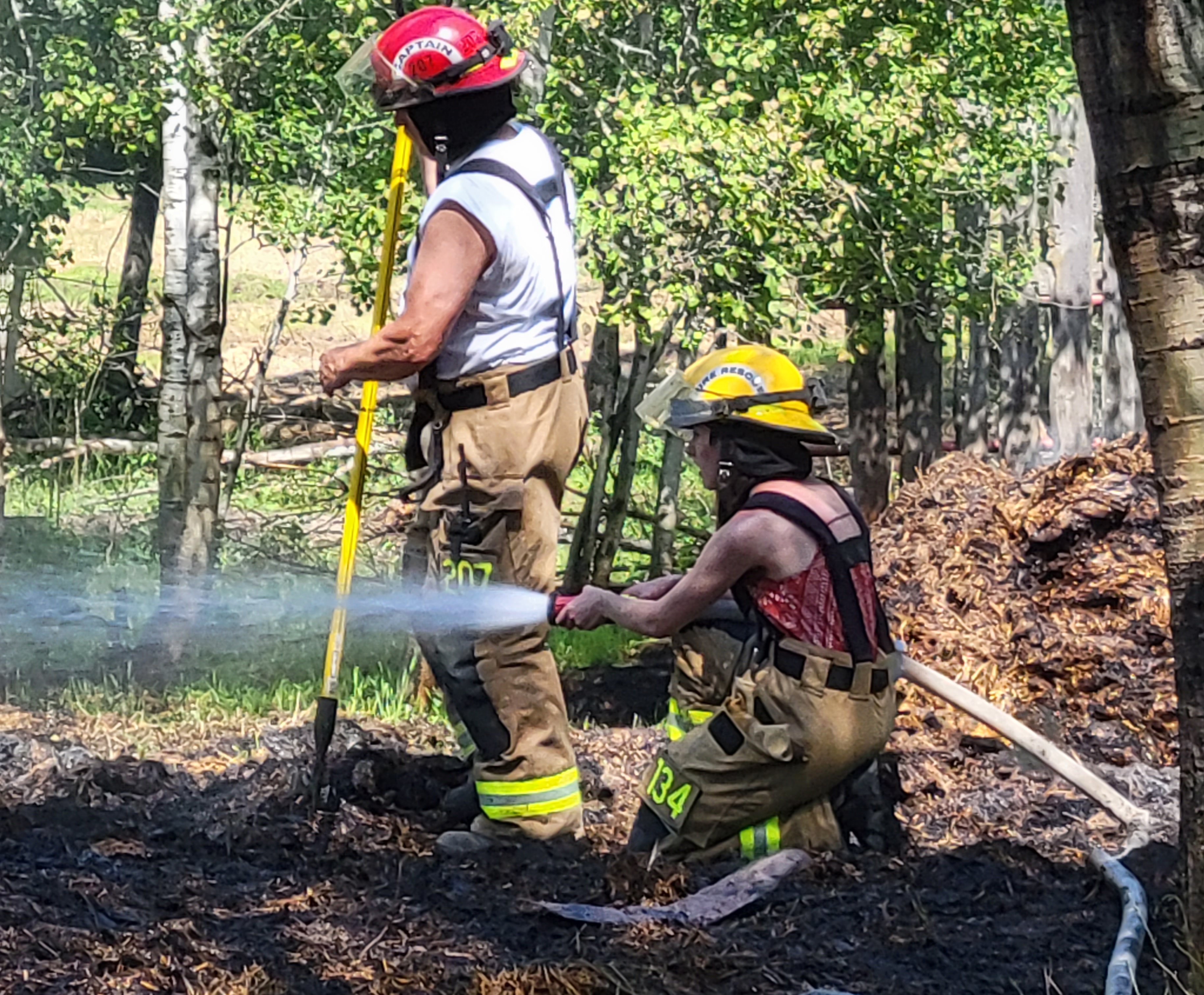 "Like many smaller comunities, Newdale has suffered over the past 50 years with the closure of the school, bank, RM office, grain elevators, gas stations, etc.," says Dalgarno. "Our goal is to utilize fundraising for direct costs such as a building package and then utilize volunteer labour as much as possible for the build, so the local residents do not have to face a tax increase to build this expansion."
The fire hall expansion will improve the safety for more than just the town's residents as the fire hall doesn't just serve Newdale but its surrounding areas, responding to many types of calls including property and wildland fires, accidents, search and rescue, overland flooding and more.
CANTERRA SEEDS' Rooted in the Prairies Project supports local non-profit organizations nominated by the agriculture community across Western Canada. Now in its second year, the project has more than doubled its investment with seventeen worthy causes across the Prairies selected for assistance this year.
All winners from the Rooted in the Prairies Project will be featured in coming weeks on the CANTERRA SEEDS Behind the Seeds Blog, learn more about the Rooted in the Prairies Project here.