You shut the door of your truck and take your first step toward the field; gravel crunches underfoot. It's a quintessential summer day in August on the prairies, you breathe in the fresh summer air and smell the distinct scent of a freshly cut headland.
You set off in the direction of the 100's of test plots in front of you consisting of wheat, barley, oats, peas, canola and corn. You've come out to evaluate choices for your farm for the next season, and you have many options to choose from.
You sanitize your boots and start your tour at the wheat station. You approach the plot and lean in close to examine the individual plants: you look at the height and how well it stands you note the maturity and look for signs of disease and insect pressure.
When you're satisfied with the varieties of wheat you've seen, you continue through the plots, making your way to the next crop.
This is the part where we let you in our little secret: this is no ordinary crop tour.
The CANTERRA SEEDS Virtual Crop Tour Brings the
In-Field Tour Experience to You!
This fall, step into the field through your screen and take a crop tour like no other in Canada through virtualcroptour.ca.
You've probably seen a few online crop tours hit your social media feed, so what really makes the CANTERRA SEEDS Virtual Crop Tour one-of-a-kind?
Two tour options to choose from!

360° View Immersive Virtual Crop Tour: This is the tour for anyone looking for that virtual reality experience. Honestly, go check out the corn, I've personally never seen anything like it.
"Just the Facts" Informative Virtual Crop Tour: This "Low-Tech" tour option is perfect for anyone with "Peasant Vision." Do snails move faster than your internet connection? This is the tour for you!

A focus on local content: Our Territory Managers put in a herculean effort over the summer to capture local content on crop performance in their area. Whether you take the High-Tech or Low-Tech tour, you'll get a great mix of local variety information and agronomic insights from our CANTERRA SEEDS Product Managers and industry partners.
Seed Giveaway: Take the tour and enter for a chance to win $10,000 to help with your seed purchase for #plant21 just for checking it out.
Lots of Choices: CANTERRA SEEDS offers one of the broadest seed portfolios on the Prairies – this tour is your one-stop-shop to learn about how our varieties can fit your farm.
Access to Online Ordering and instant early-order discounts: Not only can you take our Virtual Crop Tour from the comfort of your living room, now you can order your seed at the same time! Read about our partnership with Agro.Club Canada to learn more about our industry-leading early-order rewards program!
Free T-shirts for our First 100 Farmers! Is your T-shirt collection looking a little thin after this summer's Tradeshow-Season-That-Wasn't? The first 100 farmers to take our Virtual Crop Tour and fill out the online entry form will receive a free Proud Canadian Farmer T-shirt!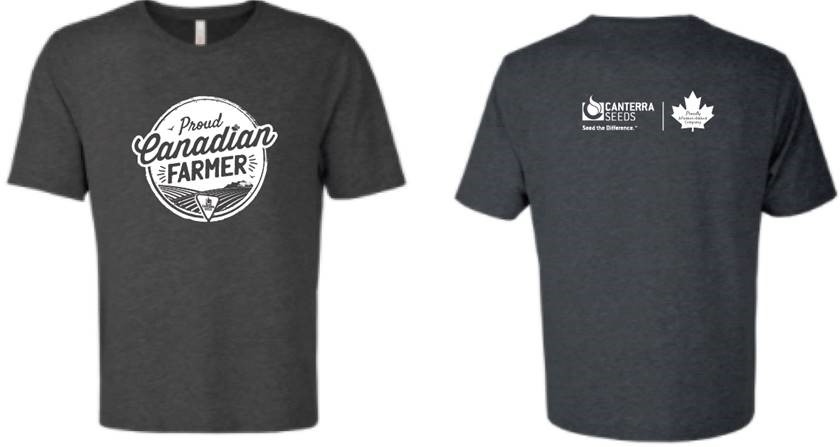 We invite farmers, seed growers and retailers to come to virtualcroptour.ca and take our tour at your leisure! Check it out soon, or bookmark it and come back to it when it's time to sit down and find the best varieties to fit your farm.
Be sure to share your thoughts about our Virtual Crop Tour on Twitter! Use the hashtag #VirtualCropTour to be a part of the conversation.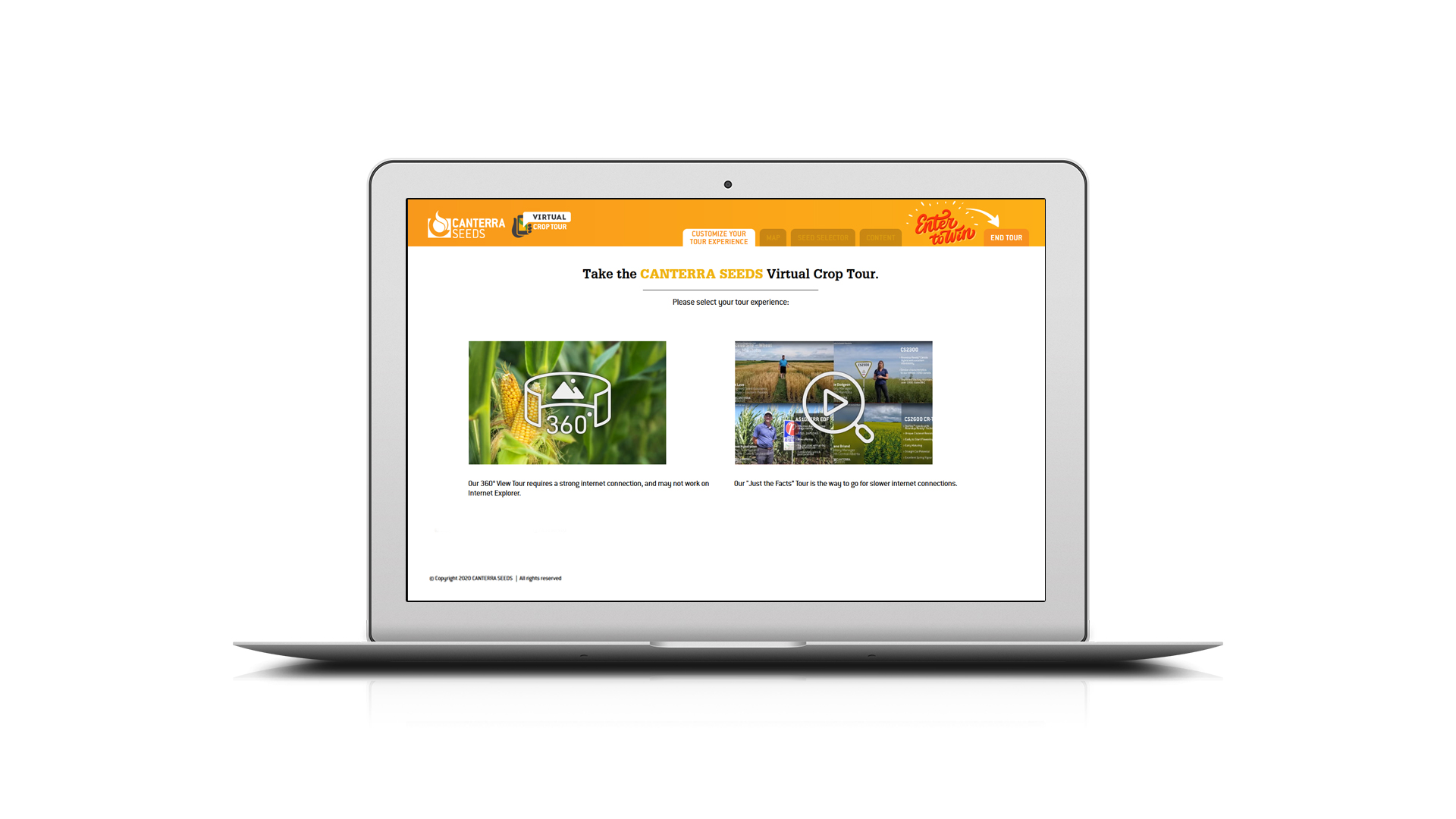 ---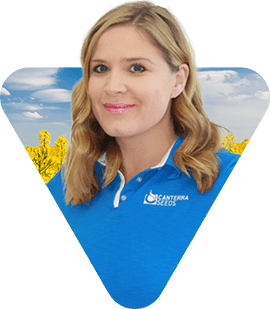 Renée McMillian, Marketing Manager, has been with CANTERRA SEEDS for over eight years. Renée oversees the development and execution of CANTERRA SEEDS marketing and communications strategies and tactics. She works with the Sales and Senior Management Teams, along with CANTERRA SEEDS third-party agency as well as seed grower and retail partners to ensure marketing and communications is aligned and supporting stakeholder needs.