Ag in Motion 2020 is underway, but you probably wouldn't know it if you were driving down Highway 16 just outside of Saskatoon. Like just about everything else, #AIM20 has gone digital. For everyone who farms and works in Canadian ag, we're all getting the hang of this digital transition together. It is important for us at CANTERRA SEEDS to be wherever we can to provide value and support to farmers, which is why we are excited to be hosting our first ever digital tradeshow booth!
How Does this Virtual Tradeshow Work, Anyway?
Getting Started with Ag in Motion Discovery Plus (an updated name to go with the updated format) is easy!
First, head to aginmotion.ca/about/ where you can read all about the new format of the event.
If you haven't already, you will need to register. AIM Discovery Plus is extremely accessible, not only can you engage with the content from the comforts of your home, but the event is free!
Check out the exhibitors. Find CANTERRA SEEDS and PRIDE Seeds on the exhibitor list and explore our virtual booths, including Live Crop Plot Tours and great information on our varieties.
Bookmark your favourite booths. There are lots of exhibitors to take in, but also lots of time to do so! Bookmark interesting content so you can come back to it at any time before the show closes End of Day Saturday, July 25.
Get in Touch! Our team is standing by to answer any and all questions and provide you with additional information. Use the "Book a Meeting" feature, or send us a message, right from our Virtual booth.
5 Things We're Going to Miss About "In-Person AIM"
5 (of many) things we will miss about the usual AIM experience…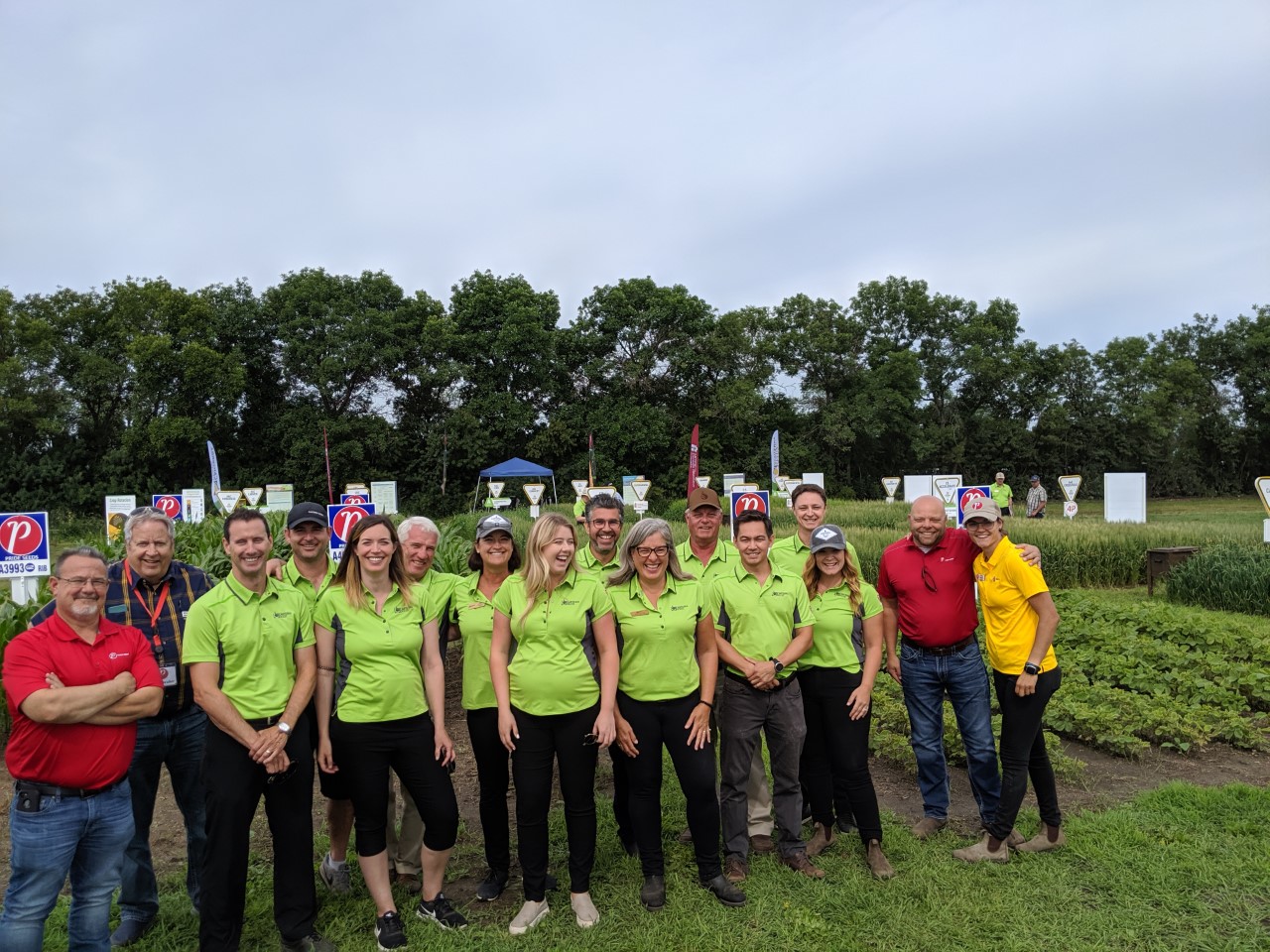 Making in-person connections with Canadian farmers. Our business exists to provide Canadian farmers with the very best in seed, and we are going to miss the opportunity to have face-to-face conversations, and share a cold Connect the Plots beverage, with farmers from all areas of Western Canada.
Demonstration plots! We love being surrounded by all kinds of plots at Ag in Motion. Seeing the performance of our portfolio in action next to all other exhibitors, makes it an unbeatable experience.
The latest and greatest in farm equipment. We are not an equipment company, and have no affiliations with any particular colour (uhmmm green 😊), but being surrounded by top tier modern ag equipment always adds awesome ambiance to Ag In Motion!
BBQ with friends! Need we say more? There is something quite satisfying about standing beside a grill with many of the seed growers, retailers and farmer customers who come out to the site every year for a hot meal and firm hand shake.
Team Building and Bonding. CANTERRA SEEDS was using many remote-work strategies before social distancing was a global necessity and trend. We've long used instant messages and email to keep our people feeling connected. Since we are a close-knit, but physically distant team, opportunities like AIM to bring the whole band together are annual highlights for us all.
5 Things We're Excited for About With "Virtual AIM"!
5 (of many) things we're eagerly embracing about the new show!
Bringing you information in new ways. We are here because of Canadian farmers. We want to bring you the best information about seed varieties that can help you achieve your goals and overcome challenges on your farm – if that means switching up the delivery method, we are up for the challenge!

Stay tuned for more virtual experiences coming this season from CANTERRA SEEDS!

Live Demonstrations! Visit our booth to see the daily crop info sessions hosted by CANTERRA SEEDS! Our Director of Sales Lorri Keyowski will update you on the new varieties we're bringing to the market and share with you a little bit about who CANTERRA SEEDS is. Along with our own presentations, we're excited to see other crop tours and equipment demos.
Being immersed in our industry's innovation and creativity. Canadian farmers and ag businesses are always looking for innovative and creative solutions to their challenges, and we are inspired by the innovation we see all around us from our fellow #AIM20 exhibitors.
Learning New Skills. A virtual event of this scale is a new experience for our team, and we are learning lots as we go about creating valuable digital experiences.
Writing the Latest Chapter of our Brand Story. CANTERRA SEEDS was founded nearly 25 years ago by Canadian seed growers, and we've been writing our brand story, one customer-interaction at a time, ever since. Now we have the privilege and the duty to write the chapter about how we rose to the challenge when farmers needed us to continue providing the same (and improved) value in alternate ways.
We hope you will participate in Ag in Motion Discovery Plus and stop by our booth! We look forward to seeing farmers, industry partners and our own team members, together in-person when it is safe to gather in groups again.