Response time is critical in any emergency, and Cody Glenn of Southline AG Services understands this challenge better than anyone as one of Climax, Saskatchewan's fire department captains.
"The fire dept has had a limited budget for many years, and a lot of the equipment is outdated. Climax is a fairly isolated community," says Glenn. "The local fire department is made up of approximately 20 members servicing 210,000 acres including a community pasture, a village and a hamlet."
With his first-hand knowledge of the fire department's challenges and the impact that upgrading its equipment could have on response time, Glenn nominated the department for support from the Rooted in the Prairies Project.
As part of his nomination, Glenn could choose between a cash or seed donation. The farmer opted to amplify his impact by going with the seed and planting 60 acres of AAC Donlow durum.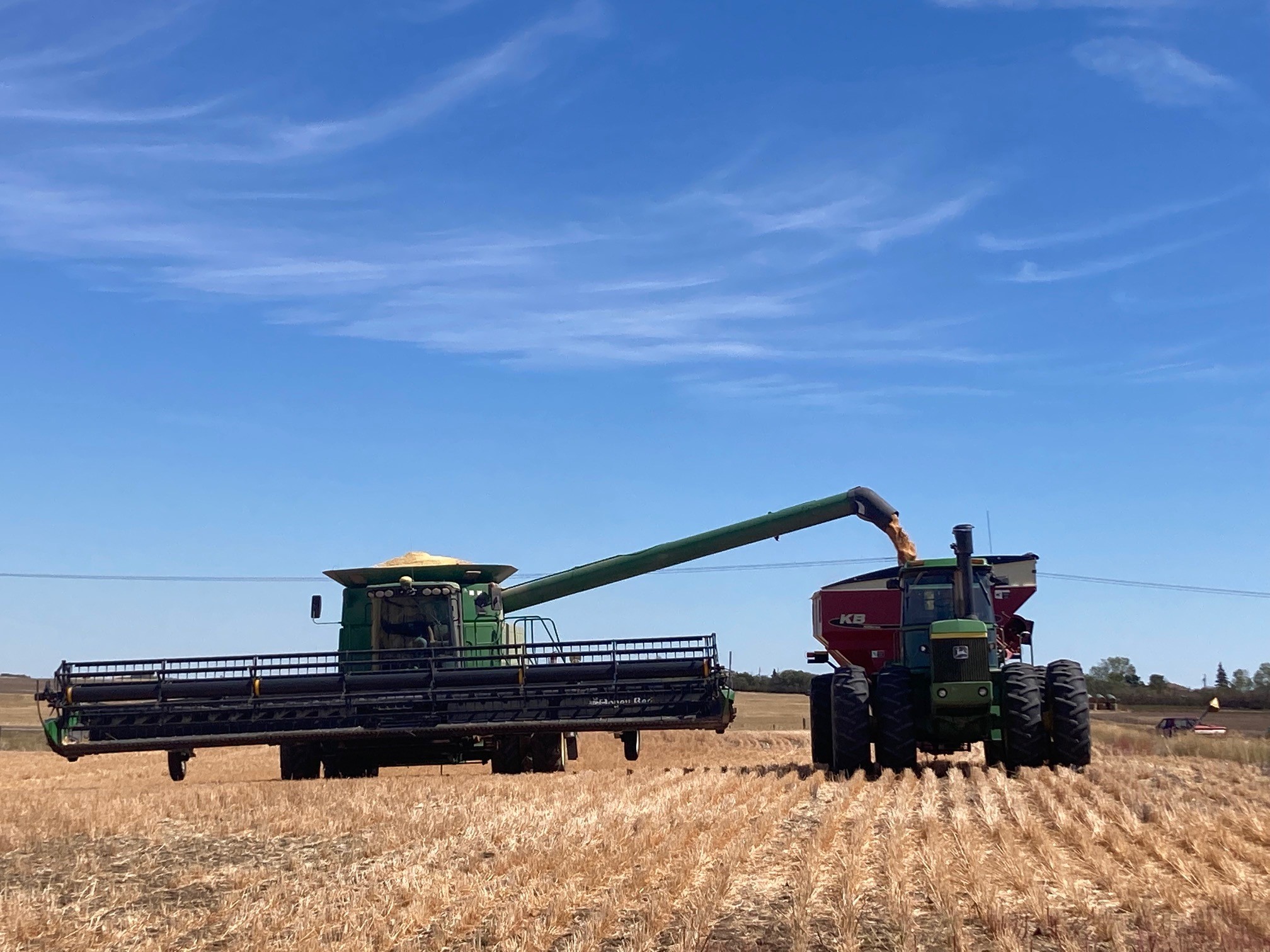 "The amplify option is a fantastic way to raise money for a great cause," says Glenn. "The proceeds from the harvest are allotted to improve outdated pieces of equipment, allowing each firefighter to respond faster than before."
Unfortunately, the field was hit with hail with over half of the field being a total loss. Not to be dismayed though, Glenn still managed to donate a total of $10,656 to the fire department.
Glenn says bringing the field to harvest was a total team effort, and in addition to the seed from the Rooted in the Prairies Project a number of other businesses in the area contributed to making the donation a reality, including:
Southline AG
Pyntre Enterprises
Ponderosa Ag Sales Ltd.
Nutrien Ag Solutions
Balfour Farms
Borderview Agronomy
CANTERRA SEEDS' Rooted in the Prairies Project supports local non-profit organizations nominated by the agriculture community across Western Canada. Now in its second year, the project has more than doubled its investment with seventeen worthy causes across the Prairies selected for assistance this year.
All winners from the Rooted in the Prairies Project will be featured in coming weeks on the CANTERRA SEEDS Behind the Seeds Blog, learn more about the Rooted in the Prairies Project here.